USB 3.1
We've covered a number of X99 motherboards since the launch of Haswell-E, as well as how USB 3.1 is entering the market through the ASMedia ASM1142 controller or with add-in cards. EVGA is the latest motherboard manufacturer to enter with their solution coming from the ASMedia direction and providing a single Type-C port on a micro-ATX product. The EVGA X99 Micro2 is an updated version of the X99 Micro, combining that extra Type-C port with more SATA ports, a revised trace layout and a refreshed BIOS over the previous model. The PCIe layout gives x16/x16 or x16/x8/x8 for 40-lane CPUs, allowing another x4 to be used in the PCIe 3.0 x4 M.2 slot between them. The full 10 SATA ports from the chipset are equipped...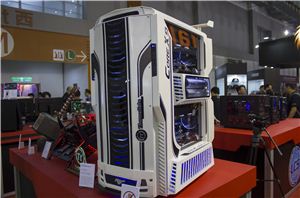 Winner of Thermaltake's modding contest As E., our case, cooling and peripheral editor, wasn't at Computex this year, I had the opportunity of meeting with most of the companies to...
20
by Kristian Vättö on 6/9/2015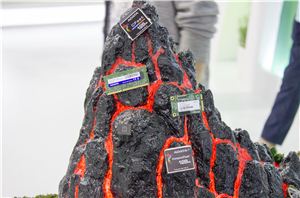 After a long week of meetings and over a day worth of traveling, I'm finally back from Taipei. Given our hectic schedule (it was just me and Ian at...
7
by Kristian Vättö on 6/8/2015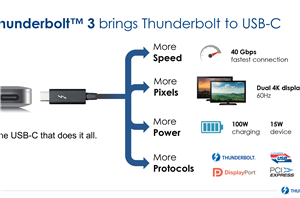 A lot has been happening in the world of external communication buses over the past year. In the last 12 months the USB consortium has announced both 10Gbps "Superspeed+&rdquo...
90
by Ryan Smith on 6/2/2015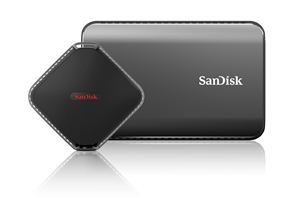 SanDisk is announcing the availability of a host of external flash drives at Computex 2015. Two of them are being marketed as external portable SSDs with a Type-C interface...
10
by Ganesh T S on 6/1/2015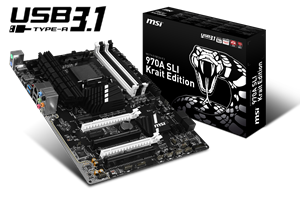 The motherboard market is now laying down some heavy USB 3.1 marks in the sand. We saw motherboards at CES, then immediately followed that with some testing on the...
26
by Ian Cutress on 3/25/2015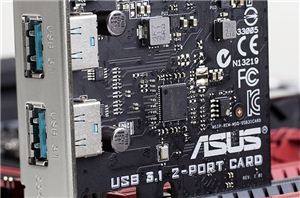 As the motherboard reviewer at AnandTech, I speak to my contacts at the motherboard manufacturers on a regular basis. All the recent talk has had a heavy sprinkling about...
31
by Ian Cutress on 2/24/2015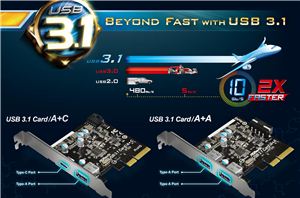 On the back of our USB 3.1 performance coverage, as well as seeing some motherboards in the flesh at CES, other manufacturers are now announcing their USB 3.1 implementations...
52
by Ian Cutress on 2/16/2015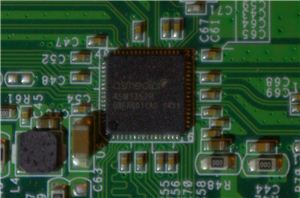 Everyone wants more. Everyone wants more storage space, faster access, cheaper costs. It should have been here yesterday, but we are restrained at the current rate of development which...
33
by Ian Cutress on 1/28/2015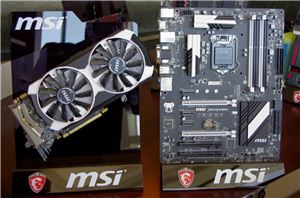 Back at Computex we reported that MSI was showing a potential mock-up of USB 3.1 on one of their motherboards. Fast forward a few months and this is slowly...
33
by Ian Cutress on 1/12/2015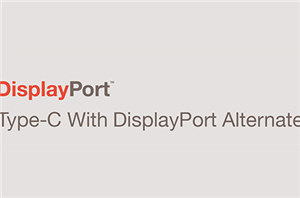 Earlier this month the USB Implementers Forum announced the new USB Power Delivery 2.0 specification. Long awaited, the Power Deliver 2.0 specification defined new standards for power delivery to...
108
by Ryan Smith on 9/22/2014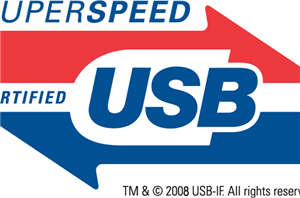 The last while has been a busy time for the USB 3.0 Promoters Group, with the new USB 3.1 Type-C Connector detailed last month. Joshua was able to get...
46
by Brett Howse on 9/17/2014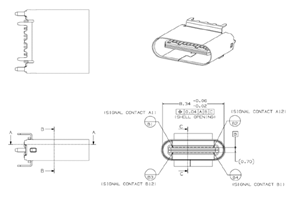 Today it was announced by the USB-IF (USB Implementers Forum) that the latest USB connector which we first caught a glimpse of in April has been finalized, and with...
64
by Brett Howse on 8/12/2014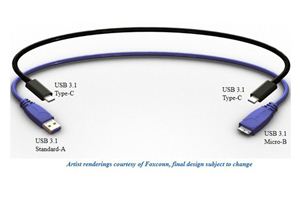 The last time we talked to the USB Implementers Forum (USB-IF), the governing body for USB, it was back at CES 2014. At the time the USB-IF was showing...
24
by Ryan Smith on 4/2/2014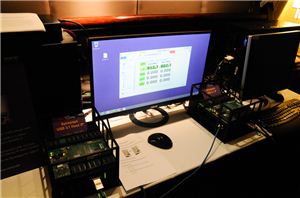 December of last year, the USB-IF announced that the definition of a new type of compact connector, dubbed type C, was underway. After pushback from the USB 3.0 micro-B...
31
by Brian Klug on 1/7/2014