TN
BenQ this week introduced a new version of its ZOWIE XL2540 ultra-fast gaming display it launched last year. The improved device carrying the XL2546 model number has the same specifications as its predecessor, including a 1920×1080 resolution and a refresh rate as high as 240 Hz, but also adds BenQ's proprietary DyAc (Dynamic Accuracy) technology designed to make fast-motion scenes a bit more clear. The BenQ ZOWIE XL2540 monitor is one of the fastest gaming displays on the market today. The unit was launched in late 2016 and now BenQ launches its improved version, the ZOWIE XL2546 with DyAc. According to a preorder page at B&H, the new model mimics nearly the specs of the predecessor, then the new display features the same 24.5" TN...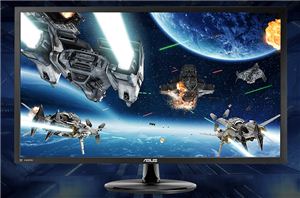 Without making any formal announcements, Asus has quietly added a new gaming display to their product lineup. The VP28UQG features a 4K resolution, a 1 ms response time, as...
16
by Anton Shilov on 7/15/2017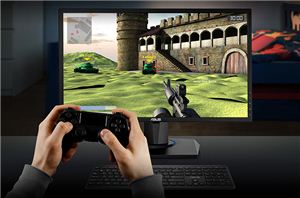 ASUS has introduced another monitor positioned specifically for console gaming that allows console owners to take their games out of the living room. The new display offers Full-HD resolution...
36
by Anton Shilov on 4/4/2017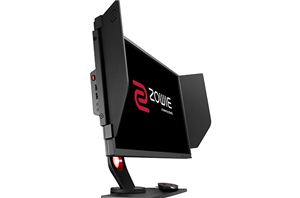 BenQ this week introduced its new display aimed specifically at professional gamers. The new monitor belongs to the ZOWIE family of BenQ's products designed for e-Sports and features Full-HD...
35
by Anton Shilov on 11/10/2016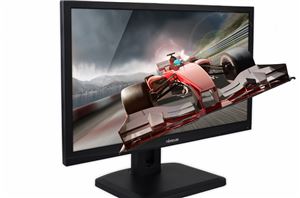 We briefly covered the launch of the Nixeus NX-VUE24A FreeSync monitor as part of our write-up on AMD's FreeSync demonstrations at Computex 2015. Nixeus today sent news that the...
40
by Ganesh T S on 8/14/2015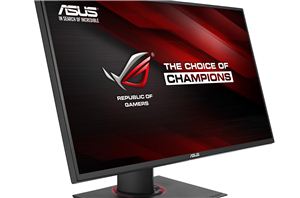 One of ASUS' many releases during Computex was for their new ROG Swift PG278Q monitor that boasted a number of impressive specifications all at once. The PG278Q combines a...
74
by Ian Cutress on 7/24/2014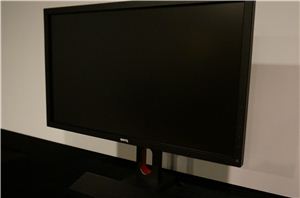 On the very first monitor review I did for AnandTech, I skipped over the input lag tests. I didn't have a CRT I could use for a reference, and...
79
by Chris Heinonen on 6/17/2013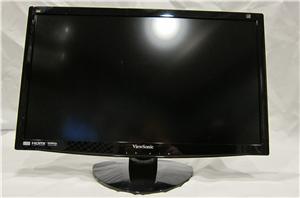 Almost all of us have gone to see a movie in 3D at the theaters at this point. Unlike most 3D designs at home, movie theaters use a passive...
41
by Chris Heinonen on 12/30/2011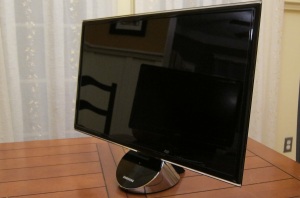 The big push in movies and displays has been 3D the past few years. In movies it's ranged from well designed and executed (Avatar) to a gimmick to charge...
82
by Chris Heinonen on 12/17/2011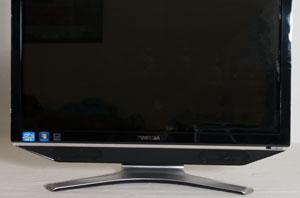 So far we've tested HP's TouchSmart 610 all-in-one and Dell's Inspiron One all-in-one, and in both cases we've found things to like along with aspects that left us wanting...
30
by Dustin Sklavos on 11/22/2011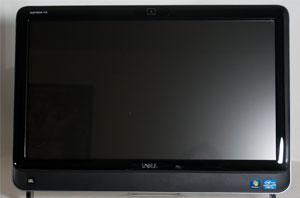 Our last Windows all-in-one review was for HP's TouchSmart 610, an interesting if slightly pricey piece of desktop kit. HP brought a lot of innovation to the table but...
35
by Dustin Sklavos on 11/17/2011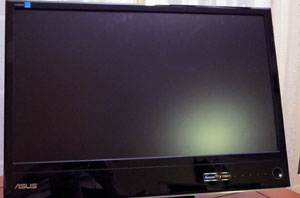 One of the main reasons for the move towards LED lighting in home TVs hasn't been about lower power usage or better performance, but about making that flat panel...
57
by Chris Heinonen on 10/27/2011