Titan
Never one to shy away from high-end video cards, in 2013 NVIDIA took the next step towards establishing a definitive brand for high-end cards with the launch of the GeForce GTX Titan. Proudly named after NVIDIA's first massive supercomputer win – the Oak Ridge National Laboratory Titan – it set a new bar in performance. It also set a new bar in build quality for a single-GPU card, and at $999 it also set a new bar in price. The first true "luxury" video card, NVIDIA would gladly sell you one of their finest video cards if you had the pockets deep enough for it. Since 2013 the Titan name has stuck around for additional products, although it never had quite the same impact as...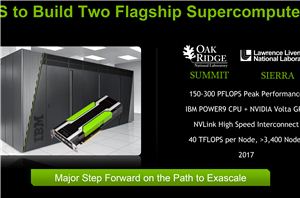 The launch of Oak Ridge National Laboratory's Titan Supercomputer was in many ways a turning point for NVIDIA's GPU compute business. Though already into their third generation of Tesla...
29
by Ryan Smith on 11/17/2014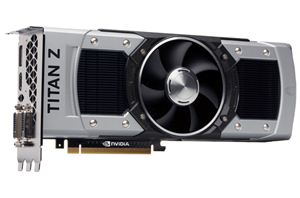 Back in March at GTC 2014, NVIDIA announced their forthcoming flagship dual-GPU video card, the GeForce GTX Titan Z. Based on a pair of fully enabled GK110 GPUs, NVIDIA...
58
by Ryan Smith on 5/28/2014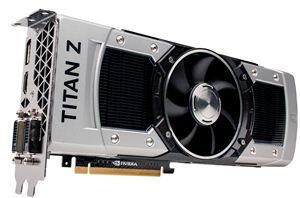 Today at GTC NVIDIA announced their next GTX Titan family card. Dubbed the GTX Titan Z (no idea yet on why it's Z), the card is NVIDIA's obligatory entry...
65
by Ryan Smith on 3/25/2014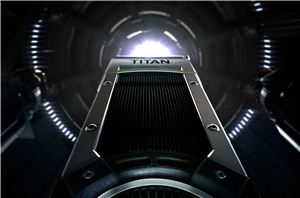 NVIDIA's GeForce GTX Titan was an absolute beast when it launched. With 7.1 billion transistors and an architecture that separated itself from high-end consumer GPUs, the Titan was worthy...
45
by Anand Lal Shimpi on 2/18/2014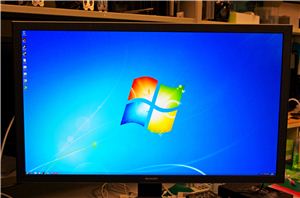 Part of my extra-curricular testing post Computex this year put me in the hands of a Sharp 4K30 monitor for three days and with a variety of AMD and...
132
by Ian Cutress on 7/1/2013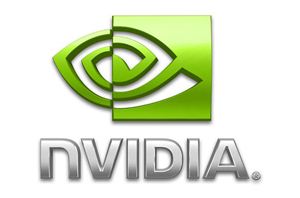 As the 2013 International Supercomputing Conference continues this week, product and technology announcements continue to trickle out of the show. NVIDIA of course is no stranger to this show...
5
by Ryan Smith on 6/18/2013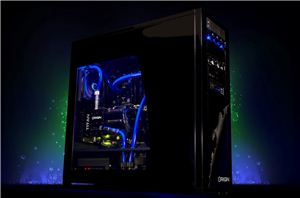 At long last we're taking an in-depth look at Origin's latest generation Genesis desktop system. Backed by a heavily overclocked Core i7 processor and no less than 3 GeForce...
63
by Ryan Smith on 4/23/2013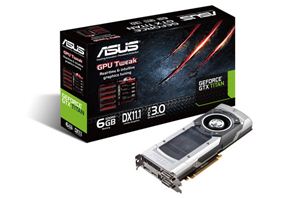 This week saw the launch of NVIDIA's latest and greatest single GPU consumer graphics card, the GeForce Titan. Priced at a cool grand ($1000), the Titan isn't the sort...
22
by Jarred Walton on 2/22/2013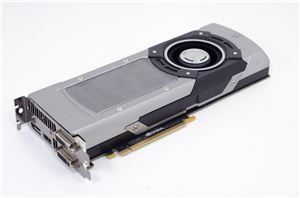 Earlier this week NVIDIA announced their new top-end single-GPU consumer card, the GeForce GTX Titan. Built on NVIDIA's GK110 and named after the same supercomputer that GK110 first powered...
337
by Ryan Smith & Rahul Garg on 2/21/2013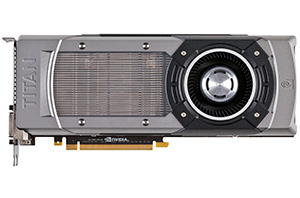 Last year's launch of the Titan supercomputer was a major win for NVIDIA, and likely the breakthrough they've been looking for. A fledging business merely two generations prior, NVIDIA...
157
by Ryan Smith on 2/19/2013