NVIDIA has taken to using CES as its platform for launching members of its Tegra mobile SoC family. This year was no different as it shifted branding a bit in its announcement of the Tegra K1, formerly known as Project Logan. With Tegra 2 NVIDIA's big selling point was being first to dual-core in Android. Tegra 3 attempted to do the same with being first to quad-core. Tegra 4 just made things faster. Tegra K1 on the other hand does away with the gimmicks and instead focuses on fundamentals. The SoC will come in two versions, one version with a quad-core (4+1) Cortex-A15, and one that leverages two of NVIDIA's own 64-bit ARMv8 Denver CPUs. More importantly, they both ship with a full implementation of NVIDIA's...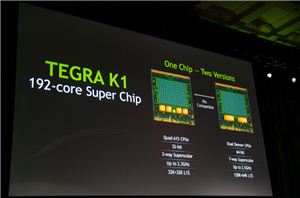 During its CES press conference, NVIDIA revealed its new Tegra K1 SoC will be available in two versions. One version will ship with four ARM Cortex A15s, while the...
36
by Anand Lal Shimpi on 1/6/2014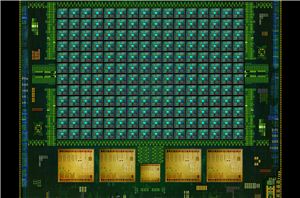 At its CES press conference, NVIDIA finally revealed the marketing name for Project Logan - NVIDIA's latest mobile SoC: Tegra K1. NVIDIA hasn't said much about the architectural details...
20
by Anand Lal Shimpi on 1/5/2014