Continuing our coverage of NVIDIA's 2014 GPU Technology Conference, today we're looking at NVIDIA's Tegra-related announcements. As Tegra is primarily a consumer facing product, especially the pre-K1 parts, NVIDIA centers the bulk of their Tegra announcements around the annual Consumer Electronics Show in January. So what is announced at GTC just 2 months later tends to focus on developers and professional uses of announced products. With that said, while NVIDIA isn't offering much in the way of architectural details at the moment, they have given us a GPU-centric roadmap update for the Tegra product line. NVIDIA's GTC 2013 Tegra Roadmap NVIDIA's GTC 2014 Tegra Roadmap The new roadmap includes a new SoC called Erista, which we have limited details about. Scheduled for 2015, Erista will be based on...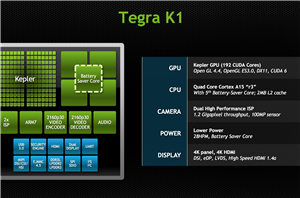 NVIDIA has taken to using CES as its platform for launching members of its Tegra mobile SoC family. This year was no different as it shifted branding a bit...
87
by Brian Klug & Anand Lal Shimpi on 1/6/2014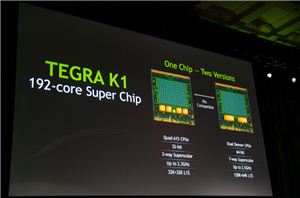 During its CES press conference, NVIDIA revealed its new Tegra K1 SoC will be available in two versions. One version will ship with four ARM Cortex A15s, while the...
36
by Anand Lal Shimpi on 1/6/2014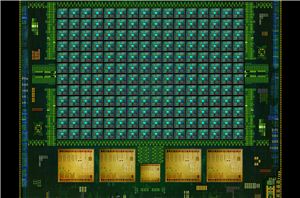 At its CES press conference, NVIDIA finally revealed the marketing name for Project Logan - NVIDIA's latest mobile SoC: Tegra K1. NVIDIA hasn't said much about the architectural details...
20
by Anand Lal Shimpi on 1/5/2014