Tegra K1
NVIDIA this week released over-the-air (OTA) update to Google Android 6.0 Marshmallow operating system for its SHIELD Tablet K1. The new OS is expected to improve functionality of the gaming tablet as well as to prolong its battery life. The arrival of the update once again demonstrates importance of gaming devices for NVIDIA. The NVIDIA SHIELD Tablet K1 is based on the company's Tegra K1 system-on-chip (four high-performance ARM Cortex-A15 R3 cores, one low-power ARM Cortex-A15 core, a graphics engine with 192 stream processors based on the Kepler architecture) and comes with an 8" multi-touch capacitive screen (1920x1080 resolution), 2GB DDR3L dynamic random access memory, 16GB or 32GB NAND flash storage, 802.11n 2x2 MIMO Wi-Fi, Bluetooth 4.0, 3G/4G module (32GB version only), stereo speakers...
The life of the NVIDIA SHIELD Tablet has had some ups and downs. Josh reviewed it last year, and at the time he found that NVIDIA's tech for game...
34
by Brandon Chester on 11/17/2015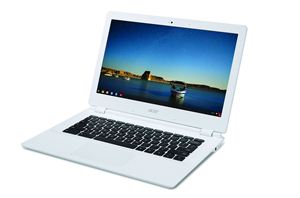 The Google Chromebook has a rather interesting history, starting as an always connected device with all your data stored in the cloud and slowly but steadily transforming into a...
71
by Jarred Walton on 1/23/2015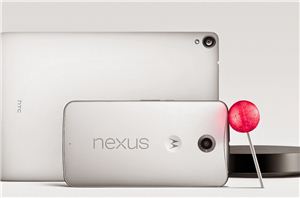 Today Google has officially announced the newest devices in the Nexus line, just one day before Apple's October event. Both devices have been rumored for some time now, and...
148
by Brandon Chester on 10/15/2014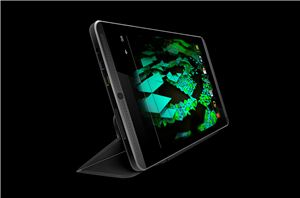 NVIDIA's SHIELD Tablet arrived earlier this year and it was one of the first devices to use NVIDIA's Tegra K1 platform with 4 Cortex A15 cores and a single...
16
by Brandon Chester on 9/16/2014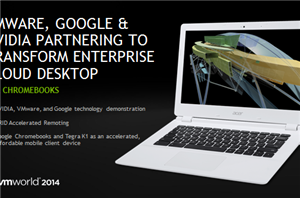 NVIDIA has been anything but shy about their GPU virtualization aspirations, making it a focal point for the company's development since the launch of their first GRID cards back...
11
by Ryan Smith on 8/27/2014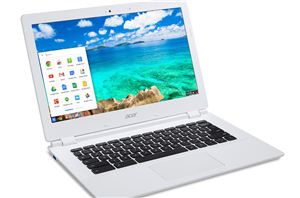 Today Acer announced four new models of a new 13.3" Chromebook design featuring Tegra K1. This is a significant launch for NVIDIA, proving there's industry interest in Tegra K1...
24
by Stephen Barrett on 8/11/2014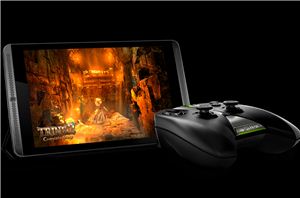 Today's launch of the new SHIELD Tablet with NVIDIA's Tegra K1 SoC has muddied up the tablet waters a bit. We've posted our full coverage of the device, but...
32
by Jarred Walton on 7/29/2014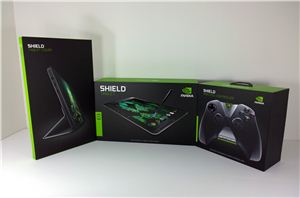 While I talked about this in the launch article, the SHIELD Tablet is very much the culmination of lessons learned from 2013. While the Tegra Note 7 was a...
174
by Joshua Ho on 7/29/2014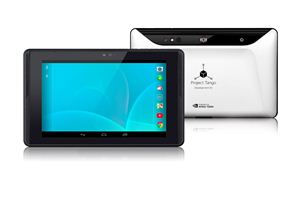 Google recently announced their new Project Tango Development Kit, a 7" tablet with a unique twist. At present this is a device for developers, scientists, and other research-oriented groups...
33
by Jarred Walton on 6/5/2014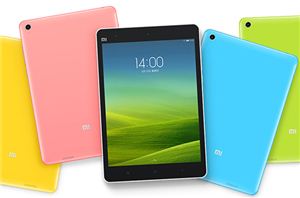 Today Xiaomi introduced its first tablet: the MiPad. The tablet bears similarity to both Apple's iPad Mini and iPhone 5c. On the front of the tablet we have a...
82
by Brandon Chester on 5/15/2014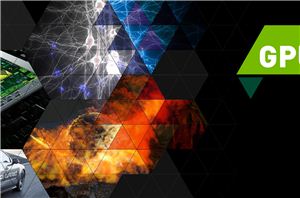 Continuing our coverage of NVIDIA's 2014 GPU Technology Conference, today we're looking at NVIDIA's Tegra-related announcements. As Tegra is primarily a consumer facing product, especially the pre-K1 parts, NVIDIA...
33
by Ryan Smith on 3/27/2014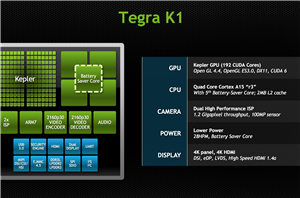 NVIDIA has taken to using CES as its platform for launching members of its Tegra mobile SoC family. This year was no different as it shifted branding a bit...
88
by Brian Klug & Anand Lal Shimpi on 1/6/2014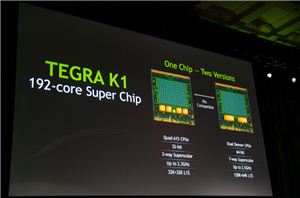 During its CES press conference, NVIDIA revealed its new Tegra K1 SoC will be available in two versions. One version will ship with four ARM Cortex A15s, while the...
36
by Anand Lal Shimpi on 1/6/2014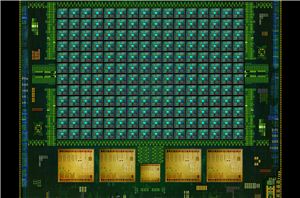 At its CES press conference, NVIDIA finally revealed the marketing name for Project Logan - NVIDIA's latest mobile SoC: Tegra K1. NVIDIA hasn't said much about the architectural details...
20
by Anand Lal Shimpi on 1/5/2014