For those that just can't get enough bling in their cases, NVIDIA today announced the availability of SLI LED bridges, available for the time being exclusively through the NVIDIA Store. Besides the obvious addition of LED lighting to the bridges, it's also worth noting that these are rigid bridges so the cards need to be in specific slots. There are three bridges available, two for 2-way SLI, one for systems where the cards are two slots apart and one for systems where the cards are three slots apart, with a third bridge for 3-way SLI with the cards spaced two slots apart. The new LED SLI bridges were recently on display at NVIDIA's Game24 event, but this is the first time the bridges have been...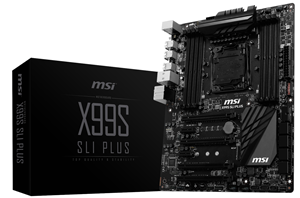 With every generation, motherboard manufacturers are increasingly using social media to provide teasers about their upcoming products. MSI had already shown one of its X99 motherboards, or at least...
10
by Ian Cutress on 8/4/2014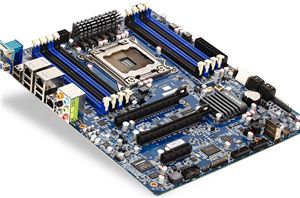 Server motherboards, unlike consumer motherboards, are never bought for looks. It is all about function, and the GIGABYTE GA-6PXSV3 we are reviewing today is aiming to supply enough at...
12
by Ian Cutress on 3/31/2014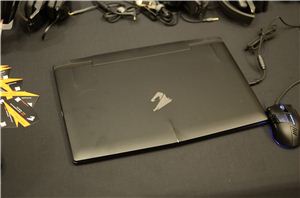 Gigabyte had all of their current generation notebooks on display, which you can see in the images below, but while many of them are interesting in their own right...
24
by Jarred Walton on 1/7/2014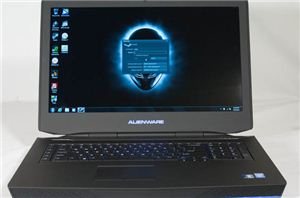 Alienware's deluxe model benefits the most from the refresh.
61
by Dustin Sklavos on 9/16/2013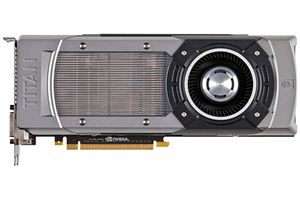 Back when I had Origin's tri-Titan equipped Genesis in house, I received a few requests for benchmarks with PCIe 3 enabled. Because we tested the system with its default...
21
by Ryan Smith on 6/21/2013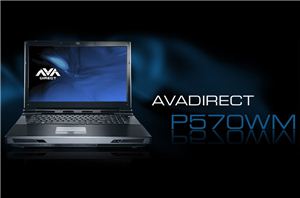 Depending on whom you ask, desktop replacement notebooks are either a growing or a shrinking market. Most large OEMs have completely abandoned the DTR market, with high-end DTR-like notebooks...
19
by Jarred Walton on 1/25/2013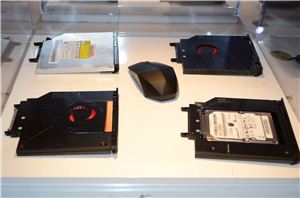 While Lenovo is normally thought of as a business brand, their IdeaPad (and IdeaCentre and IdeaTab) range of products tend to focus more on the consumer market. Case in...
9
by Jarred Walton on 1/9/2013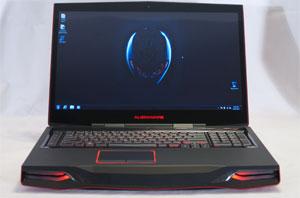 Historically, whenever NVIDIA or AMD launched a new mobile powerhouse GPU, AVADirect and Clevo were ready to ship us a high-end notebook to show us what the latest mobile...
33
by Dustin Sklavos on 10/3/2011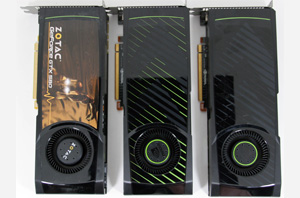 It's been quite a while since we've looked at triple-GPU CrossFire and SLI performance – or for that matter looking at GPU scaling in-depth. While NVIDIA in particular likes...
97
by Ryan Smith on 4/3/2011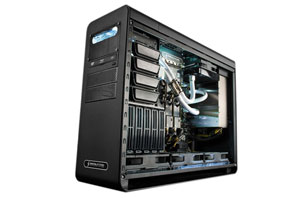 While most of the desktops we've received so far have been fairly affordable (read: south of two large), we haven't really had a chance to take a run at...
77
by Dustin Sklavos on 12/29/2010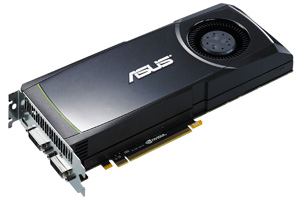 Picking up immediately from where we left off yesterday with our review of NVIDIA's new GeForce GTX 580, we have a second GTX 580 in house courtesy of Asus...
83
by Ryan Smith on 11/10/2010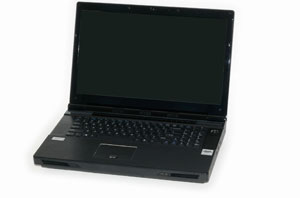 The march of progress is inevitable, with faster computers constantly replacing last year's top performing parts. Clevo is a company with a heavy focus on Desktop Replacement (DTR) notebooks...
39
by Jarred Walton on 10/7/2010