In response to buzz about NVIDIA's Shield console, NVIDIA has moved up the preorder date a few days, May 20th to today, May 17th. Shield will be available for the previously stated $349 price for shoppers in the US. If you're not familiar with NVIDIA's Shield, it's a portable handheld gaming console including a 1.9 GHz Tegra 4 SoC and running Android 4.2.1. This is the first time NVIDIA has sold an Android device directly to consumers and will be supporting it directly with TegraZone marketplace alongside Google Play. NVIDIA SHIELD Shield SoC NVIDIA Tegra 4 - 1.9 GHz Display 5-inch 720p "Retinal" Display RAM 2 GB LPDDR3 Wireless Connectivity 2x2:2 802.11a/b/g/n WiFi + BT 3.0, GPS Storage 16 GB NAND, microSD Expansion I/O microUSB 2.0, mini-HDMI, 3.5mm headphone OS Android 4.2.1, Updates from NVIDIA Price $349.00, Preorders May 20...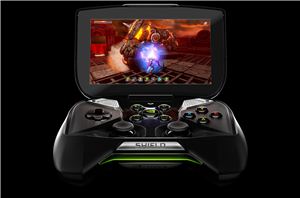 It has been a while since we last heard from NVIDIA about Project Shield. Today, NVIDIA is dropping "Project" from the name, making it formally just Shield, and simultaneously...
27
by Brian Klug on 5/14/2013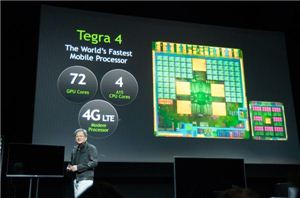 Last night NVIDIA's CEO, Jen-Hsun Huang, stated that shipments of its Tegra 4 SoC to customers would begin in Q2. A few outlets incorrectly assumed this meant Q2 of...
2
by Anand Lal Shimpi on 2/14/2013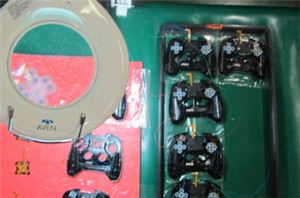 NVIDIA put up a blog post recently that goes into some of the details of how Project SHIELD came together. There's plenty of marketing hyperbole in the blog post...
29
by Jarred Walton on 2/1/2013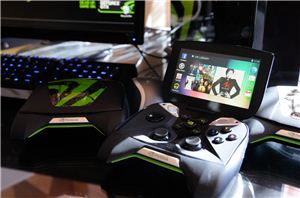 Anand and I just spent some time playing with NVIDIA's recently announced Project Shield, which is NVIDIA's portable handheld gaming device home to the also just-announced Tegra 4 SoC...
41
by Brian Klug on 1/7/2013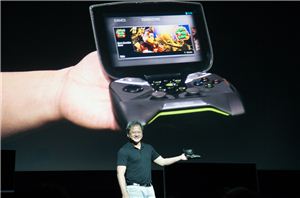 NVIDIA Rolls Their Own Handheld Console: Project Shield, Powered By Tegra 4 Though most of the important launch details of Tegra 4 were leaked weeks in advance, NVIDIA did manage...
26
by Ryan Smith on 1/7/2013