SATA
The Serial ATA International Organization didn't have much to worry about when hard drives were the primary (only) media. The laws of rotational physics ensured hard drive speeds would not increase dramatically and hence updates to the SATA spec were only seldom needed. However, with SSDs that all changed. NAND provided so much lower latencies and higher throughputs that SATA-IO faced an issue: they couldn't keep up with the speed of SSDs. As a result the SATA-IO had to look elsewhere to increase interface bandwidth but at the same time they had to ensure backwards compatibility. SATA Express, a combination of SATA and PCIe, was born as a result. But what exactly is it and how does it perform? Read on to find out.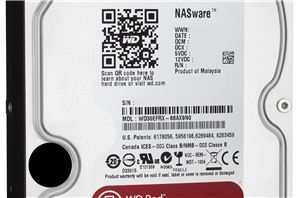 WD did everyone a favor when they reorganized their products under color-coded branding a few years ago. With the Blue (mainstream), Green (quiet and cool) and Black (performance) lines...
39
by Jason Inofuentes on 7/10/2012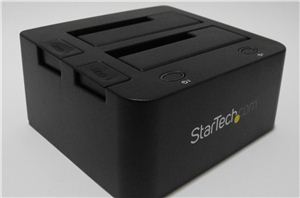 StarTech.com specializes in gadgets performing niche, yet handy functions. We reviewed their portable SATA duplicator last year, and this time around we have another interesting gadget from their stables...
17
by Ganesh T S on 6/18/2012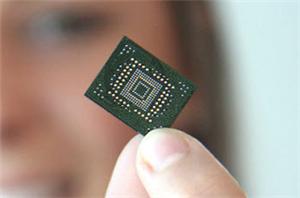 The SATA IO working group announced one new spec and that it has begun work on another: µSSD and SATA Express, respectively. These two specs span the gamut from...
15
by Anand Lal Shimpi on 8/11/2011