Today, Qualcomm Atheros is announcing a new line of SoCs targeted at residential deployments, along with small and medium business. The FSM90xx line is similar in purpose to the FSM99xx line of SoCs, but is designed for even higher density deployments. In short, this would be the SoC that an OEM or ODM would use to deploy a Home eNode B. This means that current 3G-only solutions such as the Sprint Airave and AT&T Microcell can be replaced with 3G/LTE combo solutions. Qualcomm also stated that this solution would support 802.11n/ac, in MU-MIMO configurations, presumably allowing WiFi router capabilities or operation without wired backhaul. This same SoC also supports up to 3GPP release 10 multi-cell HSDPA. There's no clear indication of what the maximum...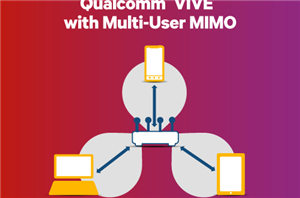 At the beginning of 2012 Broadcom announced its first 802.11ac chipsets under the banner of 5G (5th generation) WiFi. Since then we've seen the latest high end notebooks adopt...
19
by Anand Lal Shimpi on 4/3/2014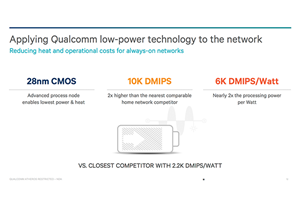 Today Qualcomm Atheros is announcing two new products and an entirely new category on its roadmap, the Internet Processor, prefixed IPQ (Internet Processor Qualcomm). The two new SoCs are...
22
by Brian Klug on 11/20/2013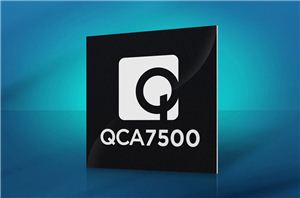 In October 2012, Qualcomm Atheros introduced their first HomePlug AV2 (HPAV2) solution in the form of the QCA7450/AR1540 chipset. It did boast of theoretical speeds up to 500 Mbps...
9
by Ganesh T S on 10/21/2013