QHD
AOC this week introduced two new 27" displays with thin bezels, a fancy asymmetric stand, an IPS panel and QHD resolution (2560×1440). The more expensive of the two monitors comes with a rose gold base as well as a rear embedded with Swarovski crystals. When it comes to stylish computer hardware in general and displays in particular, it is not always easy to get something that is both aesthetically attractive and technologically advanced. High-quality backlighting requires space, and full-size connectors make devices thicker too, so sleek designs usually have certain compromises. AOC attempted to combine style and technology in its Q2781-series monitors, if having crystals on your monitor is your thing. The displays are based on AH-IPS panels featuring a 2560×1440 resolution suitable up to...
Last week BenQ introduced its new display with QHD resolution that has an integrated USB 3.0 Type-C dock. Aside from the dock, the 27" monitor's big selling point is...
27
by Anton Shilov on 1/26/2017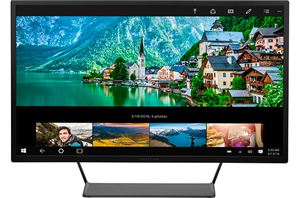 HP has introduced its Pavilion 32 display (V1M69A), which promises to combine large size, QHD resolution, VA panel and affordability. The Pavilion 32 monitor may not appeal to professionals...
74
by Anton Shilov on 5/4/2016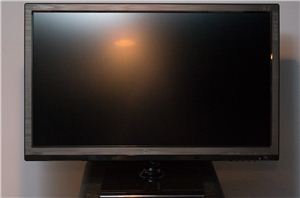 The best thing to happen to the computer monitor marketplace has been the introduction of inexpensive QuadHD displays from South Korea. At a time when a $700 monitor was...
85
by Chris Heinonen on 4/11/2014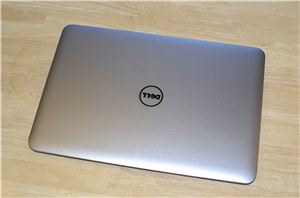 It's late, but our review of Dell's updated XPS 15 (9530, late 2013 edition) is finally ready. There were reasons for the delays, which we'll get into in the...
152
by Jarred Walton on 3/6/2014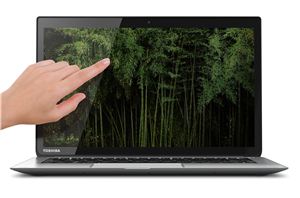 I recently had an opportunity to take a meeting with Toshiba in San Francisco. Meetings with reps from major notebook vendors are oftentimes an exercise in enthusiasm coupled with...
46
by Dustin Sklavos on 4/18/2013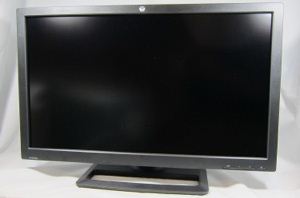 Almost 15 years ago I set up my first multiple monitor system, using a 17" and a 15" CRT. At that time it was a very uncommon setup, but...
119
by Chris Heinonen on 3/16/2012