PowerColor
TUL Corp., the company behind graphics cards sold under PowerColor and VTX3D trademarks, has decided to shut down one of its brands. From a post on the company website, effective immediately, the VTX3D (or VTX 3D, both arrangements are used) products and the brand will be phased out and TUL (which, in the end, means PowerColor) will handle the warranty liabilities of the company. TUL introduced the first video cards sold under the VTX3D brand in early 2009 to sell budget ATI Radeon graphics in some Asian and European countries. Over time the brand introduced more advanced graphics cards targeting the high-end of the market, and at times could compete against PowerColor as well as Club3D (which is a very close partner of TUL...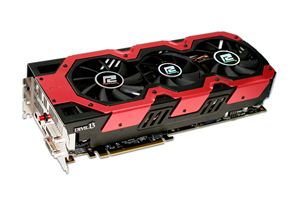 While AMD's official Radeon HD 7990 (New Zealand) continues to be missing in action, we've known for some time now that PowerColor has been working on their own custom...
15
by Ryan Smith on 8/27/2012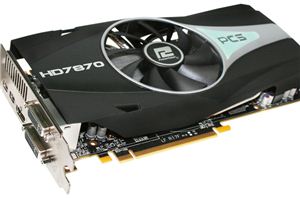 Two weeks ago AMD officially unveiled the Radeon HD 7800 series. Composed of the Radeon HD 7870 GHz Edition and Radeon HD 7850, AMD broke from their earlier protocol...
57
by Ryan Smith on 3/19/2012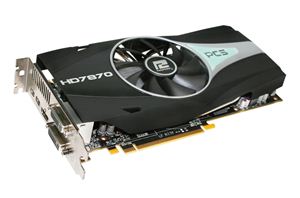 Though AMD announced the Radeon HD 7800 series nearly two weeks ago, it won't be until Monday that the cards officially go on sale. While we're still at work...
27
by Ryan Smith on 3/18/2012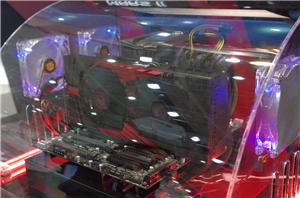 It wouldn't be a trade show without a little bit of extreme thinking, to grab some headlines and show the punters how creative their engineers are. As part...
13
by Ian Cutress on 5/31/2011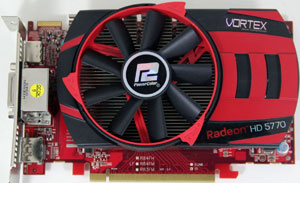 With the recent rise in the number of triple-slot cards, we have a few different cards in-house that we're going to be looking at over the next few weeks...
28
by Ryan Smith on 8/25/2010