PowerColor
While AMD's official Radeon HD 7990 (New Zealand) continues to be missing in action, we've known for some time now that PowerColor has been working on their own custom dual-GPU Tahiti card. This week that card has finally received an official announcement and a name: the PowerColor Devil13 HD7990. At its most fundamental level, the Devil13 HD7990 is a single-card 7970CF solution, following in the grand tradition of exotic dual-GPU cards. These cards represent a step beyond AMD and NVIDIA's official dual-GPU cards, which shy away from single-GPU flagship performance due to power, size, and noise reasons. With exotic cards PowerColor and other partners can disregard those concerns completely, instead focusing solely on performance and bragging rights. Radeon HD 7970 Devil13 HD7990 Devil13 HD7990 - Factory OC Stream...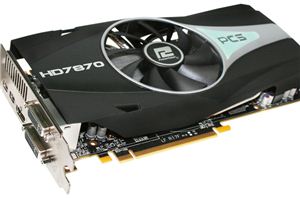 Two weeks ago AMD officially unveiled the Radeon HD 7800 series. Composed of the Radeon HD 7870 GHz Edition and Radeon HD 7850, AMD broke from their earlier protocol...
57
by Ryan Smith on 3/19/2012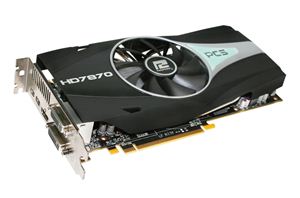 Though AMD announced the Radeon HD 7800 series nearly two weeks ago, it won't be until Monday that the cards officially go on sale. While we're still at work...
27
by Ryan Smith on 3/18/2012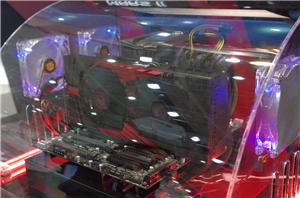 It wouldn't be a trade show without a little bit of extreme thinking, to grab some headlines and show the punters how creative their engineers are. As part...
13
by Ian Cutress on 5/31/2011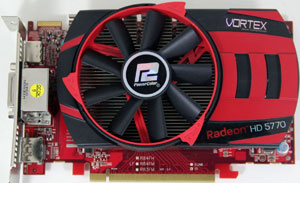 With the recent rise in the number of triple-slot cards, we have a few different cards in-house that we're going to be looking at over the next few weeks...
28
by Ryan Smith on 8/25/2010