PCIe
This week Alphacool announced the availability of their new M.2 SSD Coolers, the HDX-2 and HDX-3. Some may recall the original HDX M.2 cooler was a simple, passive, clip on heatsink for M.2 SSDs, and was designed to help prevent thermal throttling which has a tendency to plague synthetic test results on some M.2 based drives. With the advent of the HDX-2 and HDX-3, they have moved beyond the simple clip cooler and to using a PCIe x4 card. This design change allowed a full sized heatsink to be mounted on it giving more surface area to cool the attached M.2 device. The HDX-3 takes the HDX-2 and its passive setup a step further and uses a waterblock instead of the large heatsink to...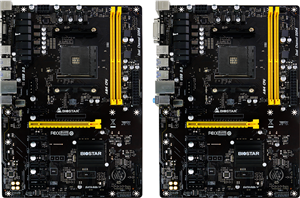 Although largely overshadowed by more efficient ASIC rigs, there are still people using GPUs to accumulate digital currencies and/or create cheap OpenCL based systems. It is with those users...
23
by Patrick MacMillan on 5/10/2017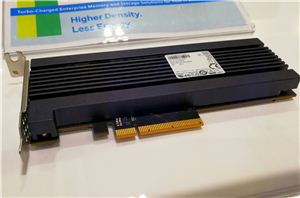 As the sort of person that can get addicted to deep technology discussions about the latest thing, without due care and attention I could easily fall into the pit...
91
by Ian Cutress on 3/17/2017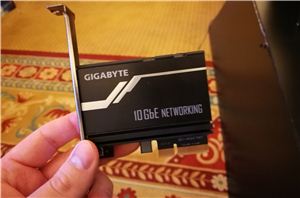 During December, Aquantia announced that it will be launching two multi-gigabit NICs into the market, offering 2.5G/5G capability on both and one with 10GBase-T as well. We were told...
25
by Ian Cutress on 1/11/2017