Oculus Rift
Back in 2015 as the development of the first generation of modern VR headsets was coming to a close, benchmark developer Basemark announced that they would be applying their talents to the field of VR. The benchmark, now named VRScore, was to be developed in conjunction with Crytek and would serve as a multi-faceted VR test suite for VR headsets and computers, covering everything from rendering performance to display latency. At the time Basemark was expecting to launch the benchmark in mid-to-late 2016, and while development has taken a bit longer than expected, they are finally releasing version 1.0 of the benchmark this morning. The final product – or rather the first iteration thereof – is designed to be a high-end AAA-quality benchmark, an unsurprising...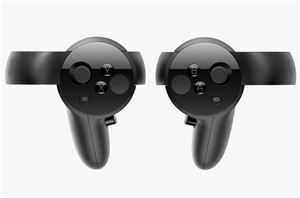 Back when the Oculus Rift and HTC Vive VR headsets launched earlier this year, one of the main differentiating features was the inclusion of touch/motion controllers. The Rift was...
14
by Ryan Smith on 10/6/2016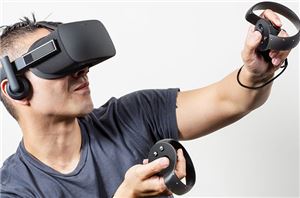 Virtual reality gaming promises to drive demand for higher-performance graphics cards as well as richer game content. But even before the first AAA VR games make their debut, computer...
22
by Anton Shilov on 5/31/2016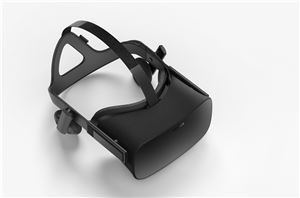 After just over three and a half years and a Facebook acquisition in between, Oculus's first-generation Rift headset is launching today. We took a hands-on preview of the headset...
11
by Ryan Smith on 3/28/2016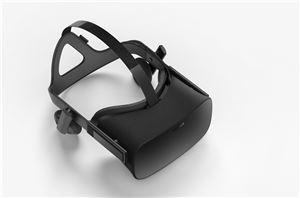 Today I'll be going over my hands-on session with the final, retail version of the Oculus Rift, Oculus's soon to launch VR headset. As part of their GDC festivities...
75
by Ryan Smith on 3/16/2016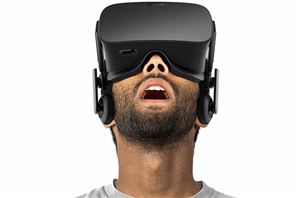 Oculus VR on Wednesday revealed the price of its Oculus Rift virtual reality headset as well as its launch date. The price of the VR hardware appears to be...
74
by Anton Shilov on 1/7/2016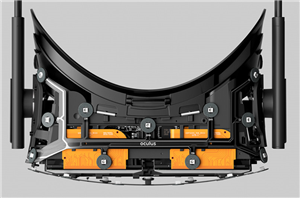 On the eve of E3, Oculus held a livestream to announce some more details of the upcoming Oculus Rift Virtual Reality headset. Just about a month ago, they announced...
44
by Brett Howse on 6/11/2015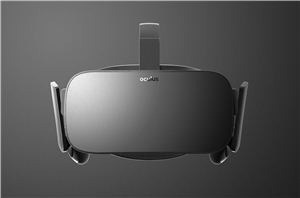 For all of the public Oculus Rift demos so far, the demo systems have been driven by very powerful hardware, and for good reason. With the need to double-render...
38
by Ryan Smith on 5/15/2015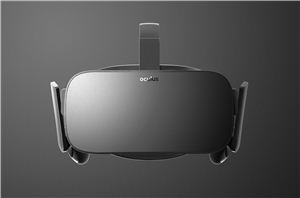 So far I'm the only one on the AnandTech staff that has had a go with three of the major VR players: Oculus' Rift (Crescent Bay), HTC Vive and...
14
by Ian Cutress on 5/6/2015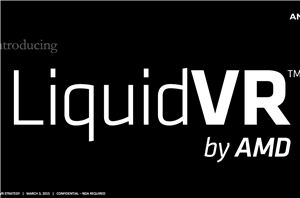 2015 is going to be known as the year of virtual reality at GDC. Before the expo floor has even opened VR pitches, announcements, and press conference invitations are...
19
by Ryan Smith on 3/3/2015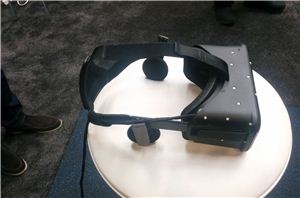 I've been following Oculus Rift since the Kickstarter a couple years back, and while I didn't help kickstart the project it has always been an intriguing idea. Of course...
21
by Jarred Walton on 1/13/2015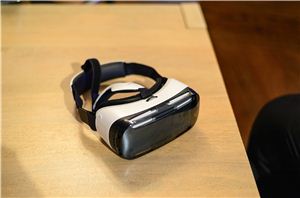 Alongside today's announcement of the Galaxy Note 4, Samsung also used the occasion to announce that they intend to break into the nascent VR headset market with their own...
20
by Ryan Smith on 9/3/2014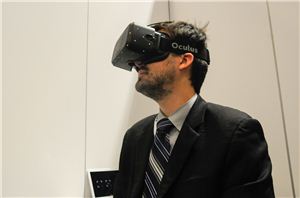 Back in September 2012, a $2.4 million Kickstarter campaign finished to help develop the next wave of immersive gaming in Oculus Rift. The premise behind Oculus Rift is...
45
by Ian Cutress on 3/25/2014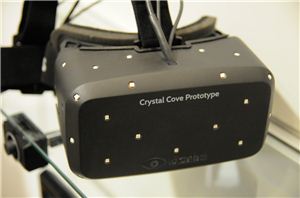 Last year, one of the most intriguing and hotly anticipated things I saw at CES was the Oculus Rift. Although the hardware was still early, and the display not...
17
by Brian Klug on 1/10/2014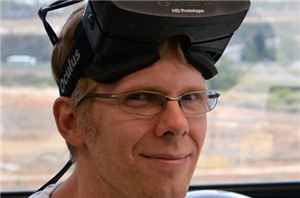 The Oculus Rift Kickstarter page (and various other places) announced today that John Carmack is joining them as their new Chief Technology Officer. John is one of the biggest...
27
by Jarred Walton on 8/7/2013