I stopped by Imagination Technologies at CES 2013 and talked about their upcoming GPU IP blocks and a few recently announced SoCs, and one demo caught my eye running on one such SoC. This is the year we finally get to see some PowerVR Series6 Rogue in silicon shipping and in the flesh, and the SoC in this case is LG's home entertainment oriented H13 (hence the H) SoC that was announced at the show. Imagination was showing off the H13 running through a variety of their own custom-built demos showing off OpenGL ES 3.0 features like multiple render targets, occlusion queries, expanded MSAA support, new texture formats, and such that we've gone over already. We don't know too much about LG's H13 SoC...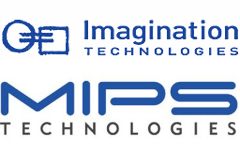 Imagination Technologies (ImgTec) announced their intent to acquire Sunnyvale-based MIPS Technologies for $60 million in cash. This price includes the operating business as well as ownership of 82 patents...
35
by Ganesh T S on 11/6/2012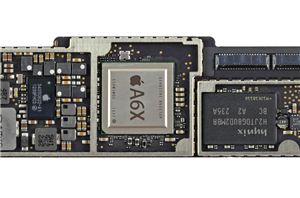 As always, our good friends over at Kishonti managed to have the first GPU performance results for the new 4th generation iPad. Although the new iPad retains its 2048...
114
by Anand Lal Shimpi on 11/2/2012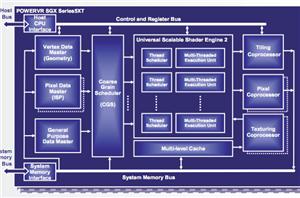 Samsung is a bit of a mobile GPU conoisseur it seems. Its previous flagship, Hummingbird, used a PowerVR SGX 540 GPU. Its most recent high-end SoC, the Exynos 4210...
18
by Anand Lal Shimpi on 11/10/2011