HomePlug
Netgear's flagship router - the Nighthawk X8 (R8500) - was launched in October. At CES, Netgear took the opportunity to upgrade the Nighthawk X4 line. Interestingly, the original X4 - the R7500 - was launched with Quantenna radios and a Qualcomm IPQ SoC, and promised MU-MIMO support in a future firmware update. However, Netgear decided to enable MU-MIMO only with a hardware upgrade - the R7500 v2 with full MU-MIMO support became an all-Qualcomm Atheros affair. The R7500 v2 is being replaced by the Nighthawk X4S at the same price point. The Nighthawk X4S (R7800) comes with an IPQ8065 dual-core SoC at 1.7GHz and the QCA9984 radio. Unlike the AC2400-class routers introduced towards the middle of last year, this 4x4 design supports 160 MHz (either...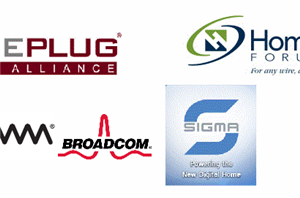 I have been making it a point to catch up on the state of the powerline networking industry every CES, and this year was no different. In 2013, I...
28
by Ganesh T S on 1/17/2014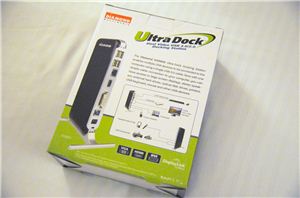 Diamond Multimedia is well known for its AMD graphics cards and USB capture devices. To date, the AMD graphics cards continue to be their cash cow, flying off the...
3
by Ganesh T S on 1/8/2014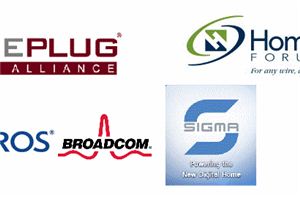 It has been a while since we covered PLC (powerline communication) technology here, but we took the opportunity to check up on the latest and greatest in the area...
5
by Ganesh T S on 1/14/2013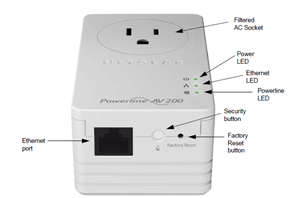 HomePlug and G.hn are tussling it out to emerge as the de-facto powerline standard, but HomePlug has enjoyed a lot of success as the incumbent. In the North American...
4
by Ganesh T S on 1/7/2013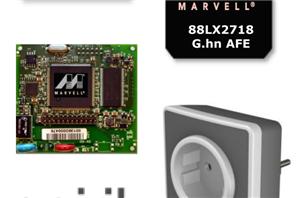 We have covered the powerline networking battle between HomePlug and HomeGrid in a lot of earlier pieces. With demonstration of working silicon at CES 2011, G.hn finally emerged from...
11
by Ganesh T S on 9/27/2011

Powerline networking products are quite popular in the European and Asian markets compared to the US. The Western Digital Livewire product was the first powerline product reviewed by AnandTech...
19
by Ganesh T S on 2/2/2011