HEVC
Earlier this month we took a look at ARM's new Mali-G71 GPU. Based on the company's equally new Bifrost architecture, Mali-G71 marks a significant architectural change for the Mali family, incorporating a modern thread level parallelism (TLP) centric execution design. The Mali GPU is in turn the heart of ARM's graphics product stack – what ARM calls their Mali Multimedia Suite – but in practice it is not a complete graphics and display solution on its own. As part of their IP development process and to allow SoC integrators to mix and match different blocks, the Mali GPU is only the compute/rendering portion of the graphics stack; the display controller and video encode/decode processor are separate. Splitting up these blocks in this fashion gives ARM's...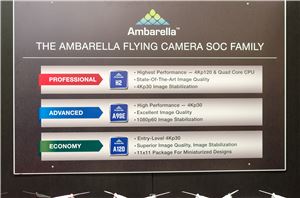 Yesterday Josh and I met with Ambarella and went on a tour of their exhibits. The main topic was their new line of SoCs, along with the various products...
6
by Brandon Chester on 1/7/2016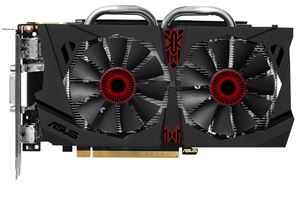 It still doesn't seem like it was all that long ago, but at this point it was 18 months ago when NVIDIA launched the first member of their Maxwell...
81
by Ryan Smith on 8/20/2015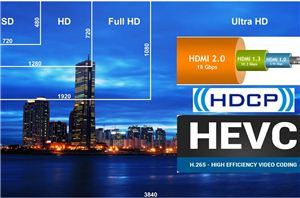 4K (Ultra High Definition / UHD) has matured far more rapidly compared to the transition from standard definition to HD (720p) / FHD (1080p). This can be attributed to...
98
by Ganesh T S on 4/10/2015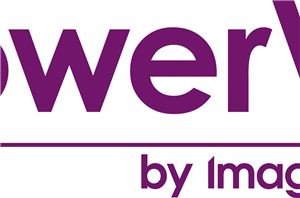 With Mobile World Congress 2015 now in full swing, Imagination Technologies is taking to the show today to announce a couple of new additions to the PowerVR family of...
2
by Ryan Smith on 3/2/2015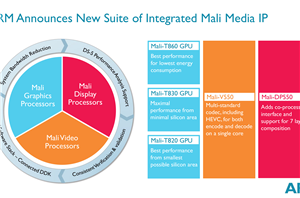 As part of ARM's fall refresh of their Mali graphics product lineup, today ARM is announcing refreshes and new products in a number of product segments. All told ARM...
7
by Ryan Smith on 10/27/2014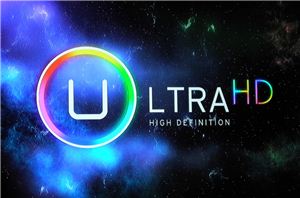 The unveiling of the BCM7445 is undoubtedly the most exciting news to come out of the Broadcom camp for CES 2013. It is the fourth generation STB (set-top-box) SoC...
14
by Ganesh T S on 1/8/2013