Headset
This morning Logitech is announcing an update to the company's popular high-end gaming headsets, the G930 and G35. The new headsets are the Artemis Spectrum G633 and G933, and like their predecessors, share a common audio platform with wired and wireless connectivity respectively. Logitech Artemis Spectrum G633 G933 Frequency Response 20Hz - 20KHz Driver Size 40mm Pro-G Impedence 39 Ohms Microphone Size 4mm RGB Lighting Yes, 16.8M Colors 7.1 Surround Modes Dolby Headphone 7.1, DTS Headphone X Type Wired Wireless Inputs USB + 3.5mm Wireless + USB + 3.5mm Weight 374g 374g Launch Date September October MSRP $149.99 $199.99 Logitech first introduced the G930 just over 5 years ago, and after many millions of units in sales they are finally updating these high-end headsets with the release of the Artemis Spectrum line. The Artemis headsets are a direct successor to the previous G series headsets, and while retaining the same high-end audio ambitions and...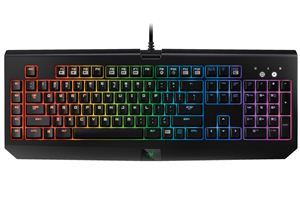 Today in Cologne, Germany at Gamescom 2014, Razer revealed their latest updates for their line of peripherals. Launching with a new feature dubbed Chroma, Razer announced three updated devices...
24
by Jarred Walton on 8/13/2014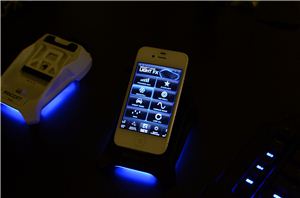 Wrapping up the last of my Tuesday meetings (yes, I'm that far behind – I blame the "black plague" that I picked up that knocked me out for the...
3
by Jarred Walton on 1/13/2014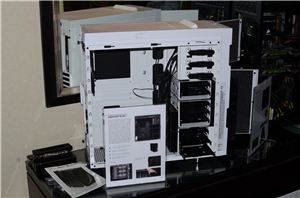 EagleTech is a brand that many of our readers may not be familiar with – like so many other electronics and gadgets companies, they have a large selection of...
2
by Jarred Walton on 1/10/2014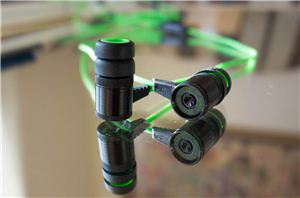 Razer has been well known in the gaming space for making high end and relatively pricey peripherals. While their sweet spot has definitely been input devices (mouse and keyboard...
25
by Vivek Gowri on 7/16/2013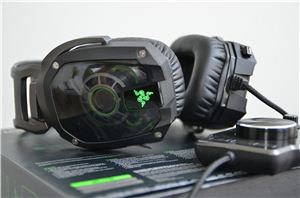 What is it? Razer's Tiamat 7.1, the first headset to feature 10 discrete drivers for true 7.1 surround sound. How much? $179.99 from Razer's webstore or Amazon.com What does it do? The...
14
by Vivek Gowri on 6/15/2012
A competitive gamer loves being at the cutting edge. Every piece of hardware needs to be meticulously set to his or her specifications and customisations – being hindered...
42
by Ian Cutress on 8/5/2010