When we look at the history of DDR3, a number of key advertising points were consistent across most of the memory manufacturers. First was high speed in terms of out of the box, and the other was high speed from overclocking. The big names all went for these records, and after we posted about Corsair's DDR4-3400 kit a couple of days ago, G.Skill is also jumping onto the bandwagon. However, the kit is very slightly different – G.Skill is supporting 16-16-16-36 timings, compared to Corsair's 16-18-18-40. Whether that means much in real-world usage is hard to say, but I would imagine G.Skill, given the history between the two, will also compete on price. So perhaps under $1000, which would be a big hit in...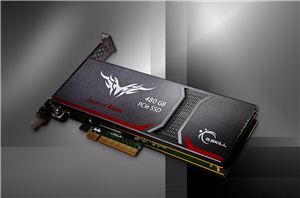 G.Skill hasn't been a very visible SSD OEM lately. Like many DRAM module companies, G.Skill entered the market early around 2009 when the market was very immature and profits...
62
by Kristian Vättö on 12/12/2014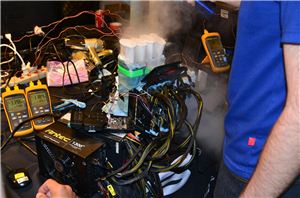 In our Haswell-E coverage we did some basic 24/7 type overclocking suitable for the system under the desk, and there will be users with custom loops willing to go...
16
by Ian Cutress on 9/1/2014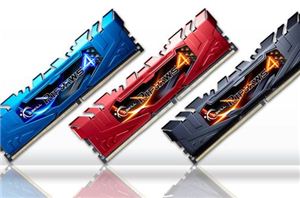 Much like the recent swathe of X99 motherboard previews we have seen, memory manufacturers are getting on board with showcasing their DDR4 memory modules to use with the Haswell-E...
20
by Ian Cutress on 8/22/2014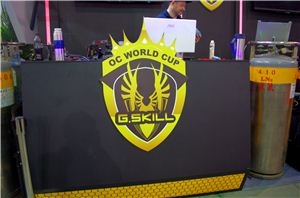 Extreme overclocking using LN2 (Liquid Nitrogen) to get the best scores possible has had a recent infusion of interest from PC component vendors. In the past there were...
6
by Ian Cutress on 6/11/2014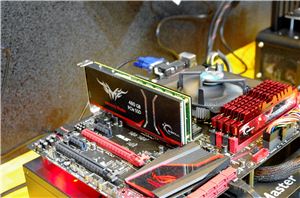 In the initial days of SSDs, G.Skill, the DRAM manufacturer, used to sell 2.5-inch SSDs. These were SATA 3 Gbps devices mostly, with the latest ones utilising SandForce...
7
by Ian Cutress on 6/11/2014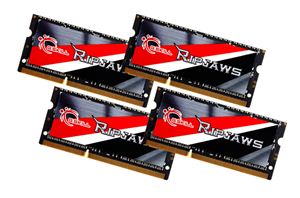 The topic of SO-DIMM memory is an interesting one. As it currently stands, almost all laptops with interchangeable memory slots have SO-DIMM slots, as well as a few...
12
by Ian Cutress on 4/22/2014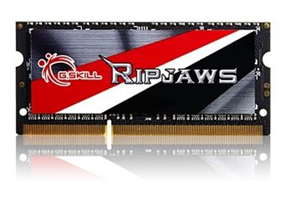 One of the many issues presented with a SO-DIMM capable system, whether laptop or desktop, is one of performance. In our recent Haswell memory scaling article using regular...
10
by Ian Cutress on 2/21/2014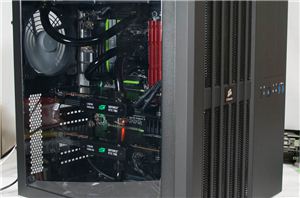 When Swiftech offered to provide us with the materials to build a full custom loop, we couldn't resist.
108
by Dustin Sklavos on 9/30/2013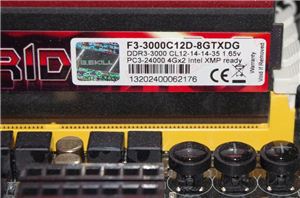 'How much does memory speed matter?' is a question often asked when dealing with mainstream processor lines. Depending on the platform, the answers might very well be different...
89
by Ian Cutress on 9/26/2013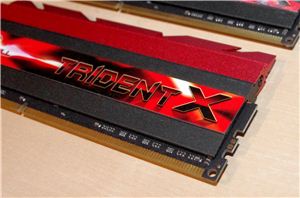 Next in our line of memory reviews is a kit I have actually had at my work desk for a while. In the land of overclockers, synthetics are...
28
by Ian Cutress on 10/28/2012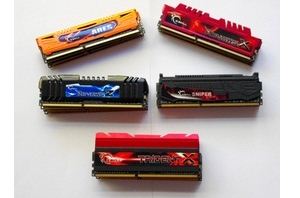 Memory reviews are, in my opinion, actually quite hard to do. There are plenty of memory kits available that are nice and cheap, and the easy way to...
113
by Ian Cutress on 10/18/2012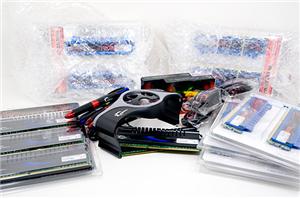 Before the new site launched I demoed a new feature I'd been toying with called This Just In. The idea is to give you guys a quick glance at...
37
by Anand Lal Shimpi on 4/10/2010