One of ASUS' many releases during Computex was for their new ROG Swift PG278Q monitor that boasted a number of impressive specifications all at once. The PG278Q combines a 2560x1440 panel capable of 120/144 Hz operation with support for NVIDIA G-Sync and 3D Vision, putting it firmly in the region of gaming and hence the ROG moniker. Aside from NVIDIA G-Sync, the PG278Q comes with a Turbo Key on the rear for quick selection between 60 Hz, 120 Hz and 144 Hz depending on user preference. The GamePlus hotkey gives a crosshair overlay to enhance the gaming environment (useful in games that do not offer steady central crosshairs), as well as timer functions. The OSD is navigated by a joystick-like nub behind the side of...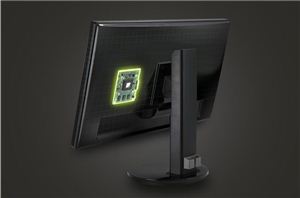 Acer has introduced the first 4K monitor that also features G-SYNC technology from NVIDIA. The Acer XB280HK is a 28" TN display with 3840x2160 resolution, like many of the...
12
by Chris Heinonen on 5/26/2014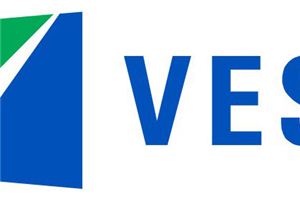 The last half-year or so has seen the concept of variable refresh desktop monitors advance rather quickly. After sitting on the technology backburner for a number of years, the...
38
by Ryan Smith on 5/12/2014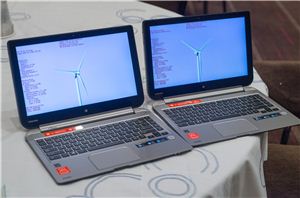 AMD has been relatively silent on the topic of NVIDIA's variable refresh rate G-Sync technology since its announcement last year. At this year's CES however, AMD gave me a...
81
by Anand Lal Shimpi on 1/6/2014
With ATI and AMD fully integrated, and Intel finally taking graphics (somewhat) seriously, NVIDIA needs to do a lot more to remain relevant (and dominant) in the industry going...
192
by Anand Lal Shimpi on 12/12/2013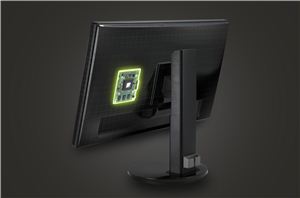 Earlier today NVIDIA announced G-Sync, its variable refresh rate technology for displays. The basic premise is simple. Displays refresh themselves at a fixed interval, but GPUs render frames at...
217
by Anand Lal Shimpi on 10/18/2013