Acer has introduced the first 4K monitor that also features G-SYNC technology from NVIDIA. The Acer XB280HK is a 28" TN display with 3840x2160 resolution, like many of the first affordable 4K monitors that are just starting to become available. The major difference is that it features G-SYNC, allowing it to adaptively adjust its frame-rate to sync to the video card. When AnandTech's Ian Cutress ran a wide variety of tests on 4K gaming with different hardware last year, it was clear that maintaining a steady 60Hz frame rate is a challenge. G-SYNC, reviewed by Anand late last year, helps to alleviate this issue by syncing the monitor to the video card. If a complex scene causes the frame rate to drop the monitor...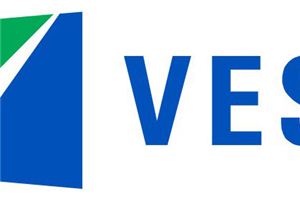 The last half-year or so has seen the concept of variable refresh desktop monitors advance rather quickly. After sitting on the technology backburner for a number of years, the...
38
by Ryan Smith on 5/12/2014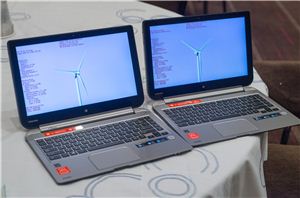 AMD has been relatively silent on the topic of NVIDIA's variable refresh rate G-Sync technology since its announcement last year. At this year's CES however, AMD gave me a...
81
by Anand Lal Shimpi on 1/6/2014
With ATI and AMD fully integrated, and Intel finally taking graphics (somewhat) seriously, NVIDIA needs to do a lot more to remain relevant (and dominant) in the industry going...
192
by Anand Lal Shimpi on 12/12/2013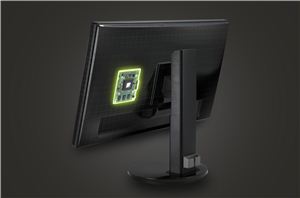 Earlier today NVIDIA announced G-Sync, its variable refresh rate technology for displays. The basic premise is simple. Displays refresh themselves at a fixed interval, but GPUs render frames at...
217
by Anand Lal Shimpi on 10/18/2013