FX
I will be honest, after AMD did not update its FX processor line with the Steamroller architecture, I was not too hopeful for the brand to see anything new in 2014. But since the start of the year the 5 GHz turbo FX-9590 has been rereleased as a consumer part and today AMD is showing it can get four Piledriver modules down to 95W with a few frequency adjustments and cherry picking the dies. This is accompanied with price cuts for the eight-thread FX parts, which AMD is aiming squarely at similarly priced Intel i5 and i3 processors.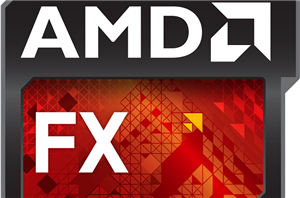 During the 30 Years of Graphics & Gaming Innovation celebration on the weekend, AMD took the opportunity to announce several new models of FX Processors that will be coming...
40
by Brett Howse on 8/26/2014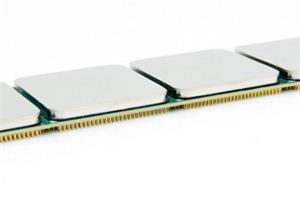 Last year's launch of AMD's FX processors was honestly disappointing. The Bulldozer CPU cores that were bundled into each Zambezi chip were hardly power efficient and in many areas...
244
by Anand Lal Shimpi on 10/23/2012
AMD sent word this morning that they're doing some shuffling of their Bulldozer based FX processor lineup. Altogether in the near future AMD will be releasing a new CPU...
23
by Ryan Smith on 2/27/2012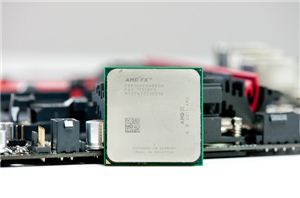 The basic building block of Bulldozer is the dual-core module, pictured below. AMD wanted better performance than simple SMT (ala Hyper Threading) would allow but without resorting to full...
90
by Anand Lal Shimpi on 1/27/2012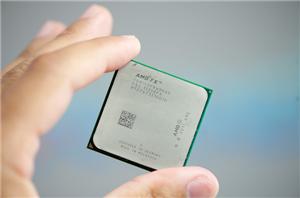 This is a bit unusual. I got an email from AMD PR this week asking me to correct the Bulldozer transistor count in our Sandy Bridge E review...
43
by Anand Lal Shimpi on 12/2/2011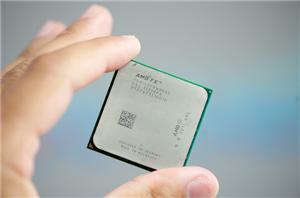 AMD has been trailing Intel in the x86 performance space for years now. Ever since the introduction of the first Core 2 processors in 2006, AMD hasn't been able...
428
by Anand Lal Shimpi on 10/12/2011