Enermax
Enermax has announced that they have expanded their lineup of fans with its DFR (dust free rotation) technology, which can clean themselves up from dust, with two new models featuring LEDs. The Enermax D.F. Vegas 120-mm fans with different lighting effects are aimed at modders, who will I suspect will appreciate the self-cleaning mechanism. Perhaps one of the most annoying things when servicing PCs is removing dust from fans. Dust is definitely not a hygienic compound, but back in the day it was not visually noticeable since PC cases did not have windows and lacked any kind of lighting inside. Today, many enthusiasts run systems with transparent side panels with plenty of lighting effects and dust becomes clearly visible even after a few months of...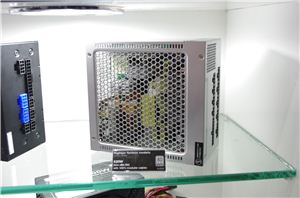 When a power supply becomes sufficiently efficient, it loses less energy from the input as heat. Given the right conditions, a very efficient and low rated power supply...
13
by Ian Cutress on 6/12/2014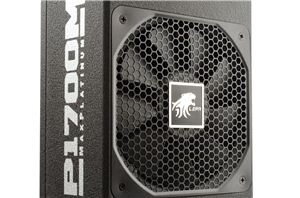 In the major PC component spaces, there comes a time when a product stack fits nicely with what needs to be done. In the GPU area, we have had...
16
by Ian Cutress on 3/19/2014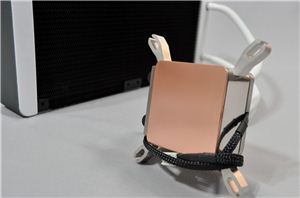 There was a time when liquid-cooling a computer chip was considered to be "extreme", something you'd only see hardcore enthusiasts or overclockers doing. It took a lot of work...
140
by E. Fylladitakis on 2/12/2014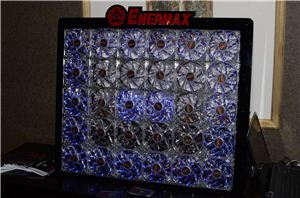 Walk into Enermax's CES suite and the first thing to greet you is a wall of quietly humming fans with blue LEDs, with a custom controller cycling through patterns...
5
by Jarred Walton on 1/14/2014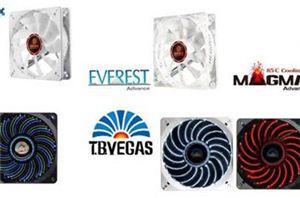 Some time ago we did a roundup of radiator fans and found that the Enermax Magma turned in remarkably impressive thermal performance for its acoustics. I'd heard rumblings here...
7
by Dustin Sklavos on 7/28/2013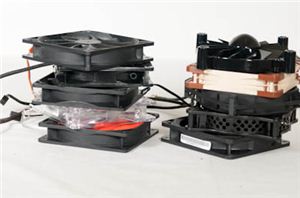 It's funny, when I did the first 120mm radiator fan roundup two months ago, I wasn't expecting quite the response it got. It was an interesting exercise that seemed...
81
by Dustin Sklavos on 10/22/2012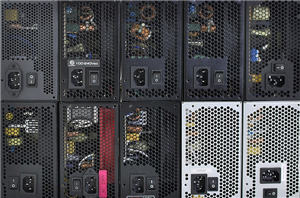 Today we're looking at some inexpensive ATX power supplies with a low output power. In most cases there is no need for a 1KW power supply when 350W to...
67
by Martin Kaffei on 7/3/2012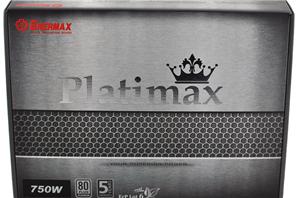 Since the introduction of the 80 Plus certifications, we've seen a slow but steady trickle down effect where labels that were once reserved for the highest of the high-end...
48
by Martin Kaffei on 2/10/2012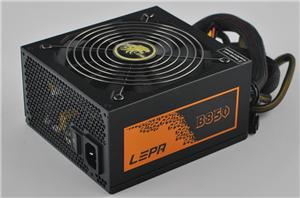 This is our first look at a power supply from a relatively new company, Lepa. We'll be looking at their B850 (850W) model, that looks to target the upper...
14
by Martin Kaffei on 12/15/2011