The second of Intel's enthusiast-based announcements after the unlocked Iris Pro coming to Broadwell is one regarding Intel's new high performance platform. Currently we sit with socket LGA 2011 featuring Sandy Bridge-E and Ivy Bridge-E CPUs on top of the X79 chipset using DDR3 memory. Intel are confirming today that the next stage in that process will be Haswell-E, supported by the new X99 chipset and flanked with DDR4 memory. The new processor line up will have an 8-core CPU at the top end, which Intel is calling their first '8-core desktop processor' (strictly speaking Avoton is a server part). Given that the Xeon line of Ivy Bridge-E CPUs can hit 10, 12 and 15-core counts as we have reviewed, it should have been possible...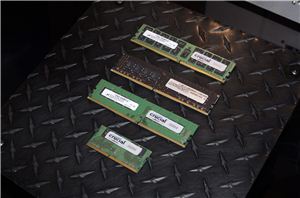 I'm nearly finished with my CES coverage (thanks to a relapse as well as a household of sick family members), with just a few final visits to discuss. My...
28
by Jarred Walton on 1/21/2014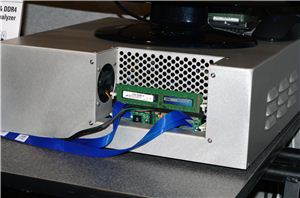 We're not likely to be running DDR4 any time soon on desktops, and even most laptops are probably over a year away from getting the upgrade, but now is...
22
by Jarred Walton on 1/10/2013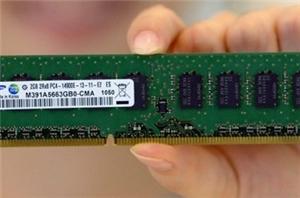 DDR3 made its debut in mid-2007 when Intel released P35 chipset with support for DDR3. Today nearly all desktop, mobile and server platforms support DDR3. iSuppli estimates that DDR3...
34
by Kristian Vättö on 8/23/2011