Benchmarks
Today Futuremark is pulling the covers off of their new Time Spy benchmark, which is being released today for all Windows editions of 3DMark. A showcase of sorts of the last decade or so of 3DMark benchmarks, Time Spy is a modern DirectX 12 benchmark implementing a number of the API's important features. All of this comes together in a demanding test for those who think their GPU hasn't earned its keep yet. DirectX 12 support for game engines has been coming along for a few months now. To join in the fray Futuremark has written the Time Spy benchmark on top of a pure DirectX 12 engine. This brings features such as asynchronous compute, explicit multi-adapter, and of course multi-threading/multi-core work submission improvements. All...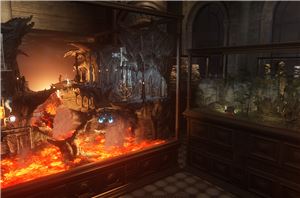 We now have the release of the high end consumer VR headsets behind us. That sets the stage for a (hopefully) steady flow of software to use with the...
4
by Daniel Williams on 4/7/2016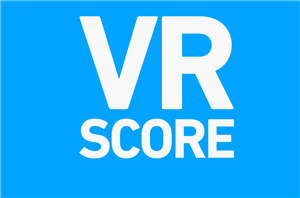 Virtual Reality has definitely been playing the slow and steady race for a while now. Thankfully, with the approach of consumer VR headsets going on sale, more of us...
5
by Daniel Williams on 3/15/2016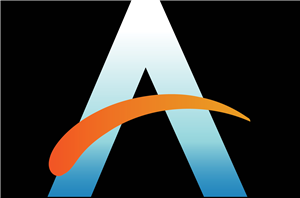 Recently, I had the opportunity to visit a leading NAS vendor and provide some insights on how we evaluate NAS units. In particular, the talk dealt with the importance...
17
by Ganesh T S on 10/29/2015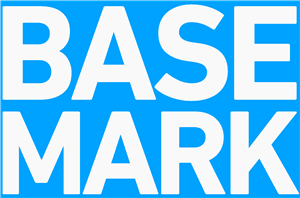 After a very public development process over the last couple of years, this year we have seen the consumer release of virtual reality headsets become a matter of when...
8
by Ryan Smith on 8/6/2015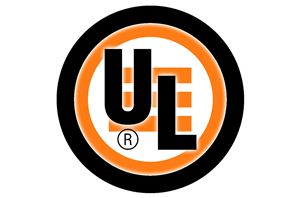 Earlier this week, in something of an unexpected move, UL (Underwriters Laboratories) and Futuremark announced that UL had acquired the benchmarking company, signaling their expansion into the software development...
14
by Jarred Walton on 11/7/2014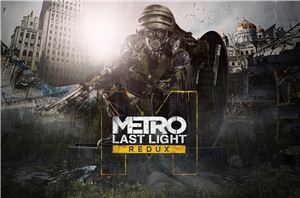 Last month 4A Games released updated versions of the two earlier games in the Metro series, Metro 2033 Redux and Metro: Last Light Redux. The games have both been...
29
by Jarred Walton on 10/2/2014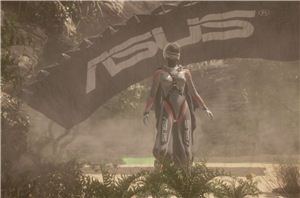 This afternoon Futuremark released an updated version of their 3DMark benchmark for PCs. The new release brings 3DMark to version 1.3.708 and includes a new benchmark for DX11 systems...
10
by Jarred Walton on 6/11/2014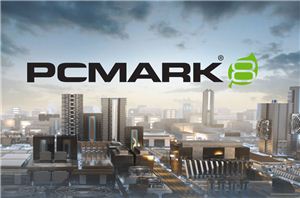 We've had a "preview" release of PCMark 8 for a few months now, but Futuremark was still working on a few minor issues it seems – plus the pending...
3
by Jarred Walton on 10/21/2013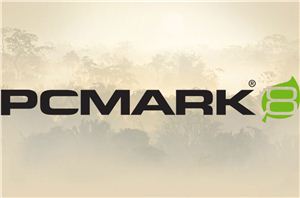 We've begun using PCMark 8 for some of our laptop reviews over the past few months, but this is honestly the rockiest launch we've ever seen from Futuremark. There...
2
by Jarred Walton on 10/10/2013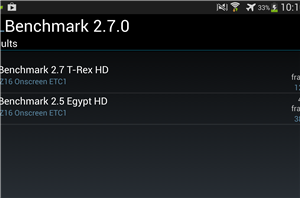 Yesterday we posted our analysis of the Exynos 5 Octa's behavior in international versions of the Galaxy S 4 in certain benchmarks first discovered by Beyond3D user @Andreif7. Samsung...
38
by Anand Lal Shimpi & Brian Klug on 7/31/2013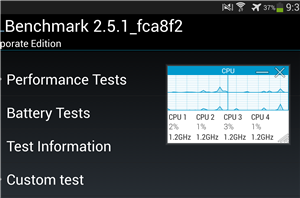 Somehow both Anand and I ended up with international versions of Samsung's Galaxy S 4, equipped with the first generation Exynos 5 Octa (5410) SoC. Anand bought an international...
109
by Brian Klug & Anand Lal Shimpi on 7/30/2013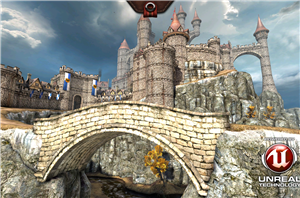 Epic Games granted us a huge wish and released Epic Citadel for Android devices publicly this week, and included a benchmark inside. Getting Epic Citadel for Android and thus...
52
by Brian Klug on 1/30/2013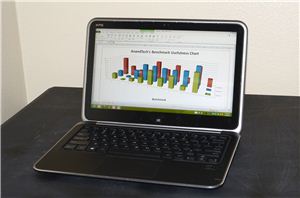 If it seems like just last year that we updated our mobile benchmark suite, that's because it was. We're going to be keeping some elements of the testing, but...
47
by Jarred Walton on 1/29/2013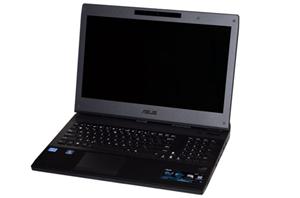 Testing computer hardware can be a difficult process. On the one hand there's a desire for more information and benchmarks, and on the other hand there's a desire for...
48
by Jarred Walton on 1/6/2012