be quiet!
Be Quiet! has introduced its new flagship PC chassis, which combines the company's expertise in building quiet PC components with extensive modularity and customization features. The be quiet! Dark Base 900-series PC cases will feature aluminum finish, whereas the Pro version will also come with LED strips as well as Qi wireless charger for mobile devices. The new be quiet! Dark Base 900 and Dark Base 900 Pro chassis feature a modular design, which allows switching sides of the motherboard tray, adjusting its height, removing redundant HDD and ODD cages and, of course, installing any types of fans and/or liquid cooling. Since be quiet! is primarily known for silent PC equipment, the Dark Base 900 inherit numerous designs ideas from its predecessors, including internal architecture...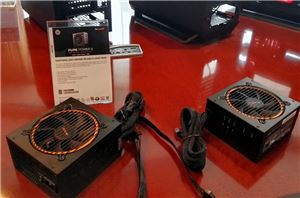 One of my first meetings of the week here at CES 2016 is with be quiet!, a German based company that focuses on silent cooling, power supplies, and now...
5
by Ian Cutress on 1/5/2016
If there is a season for advanced cooling solutions, that season is summer. As temperatures are rising, enthusiasts are easily enticed by high-end cooling solutions, making it easier for...
135
by E. Fylladitakis on 7/6/2015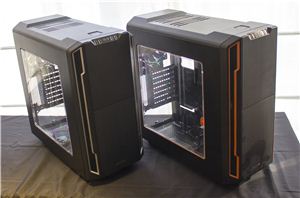 be quiet! had two new products to show in its suite at Computex. The first one is Silent Base 600, which is a smaller and more affordable version of...
3
by Kristian Vättö on 6/10/2015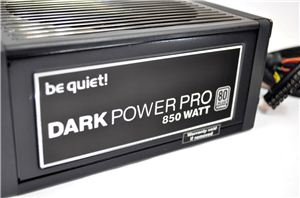 Today we're looking at the flagship PSU series from be quiet!, the Dark Power Pro 10. We received two of the models, the 650W and the 850W versions, but...
25
by E. Fylladitakis on 2/2/2015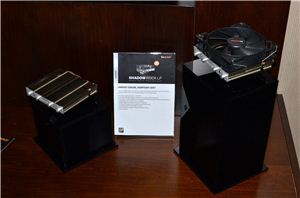 One of the companies I visited is a company that's perhaps a bit less well known in the US, be quiet! (I joked with the representatives that they should...
5
by Jarred Walton on 1/14/2015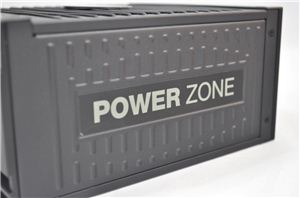 be quiet! is a German company that specializes in low-noise computer PSUs and coolers, and they are slowly making their way into the North American market. Today we have...
20
by E. Fylladitakis on 8/14/2014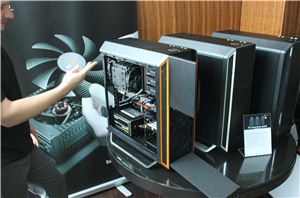 Our first meeting this week at Computex is with Be Quiet! and we were shown a new case aimed at low noise output, due for the market in September...
2
by Ian Cutress on 6/1/2014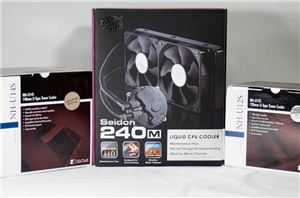 There's no right way to describe it; we're testing the Cooler Master Seidon 240M along with two new Noctua coolers in a new testbed. Alongside ten of our industry's...
60
by Dustin Sklavos on 4/26/2013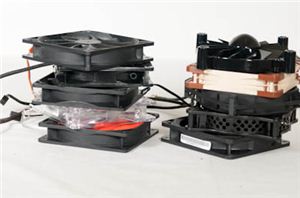 It's funny, when I did the first 120mm radiator fan roundup two months ago, I wasn't expecting quite the response it got. It was an interesting exercise that seemed...
81
by Dustin Sklavos on 10/22/2012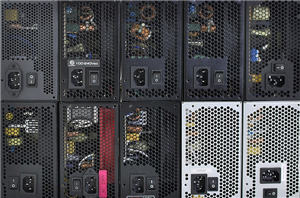 Today we're looking at some inexpensive ATX power supplies with a low output power. In most cases there is no need for a 1KW power supply when 350W to...
67
by Martin Kaffei on 7/3/2012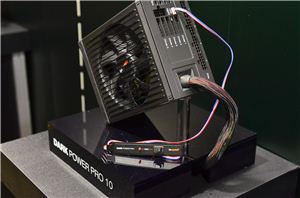 I just met with be quiet! a famous German PSU maker where I learned the company will be finally entering the US market later this year. Differentiation in the...
6
by Anand Lal Shimpi on 6/4/2012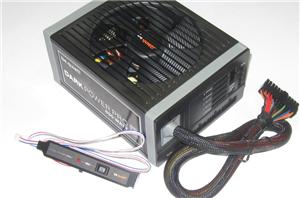 be quiet! with new 80Plus Gold and Platinum PSUs be quiet!, a German brand from Listan, showed some interesting new products at Computex. Late this year, be quiet! [Ed: silliest...
18
by Martin Kaffei on 6/8/2011