Adreno
Qualcomm's Snapdragon 835 is the first mobile SoC to use Samsung's new 10nm FinFET process. It includes a number of updates, including a revamped CPU configuration, that promise to deliver better performance and power efficiency relative to the Snapdragon 820. With its focus on heterogeneous computing, the Snapdragon 835 brings advanced capabilities to virtual reality, photo and video capture, video playback, and machine learning.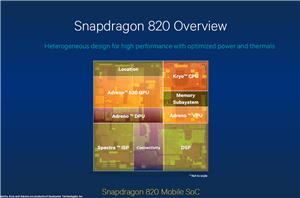 Snapdragon 820 is still a mystery as far as official information from Qualcomm goes. However, today Qualcomm has given a bit of insight into their upcoming SoC. While there's...
66
by Brandon Chester on 8/12/2015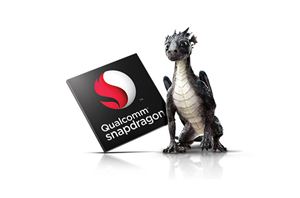 With Google's annual I/O developers' conference taking place this week, this should end up being a busy week for Android news. The conference itself doesn't officially start until Wednesday...
65
by Ryan Smith on 6/23/2014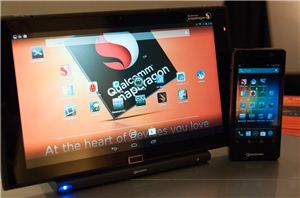 We've written about Snapdragon 800 (MSM8974) before, for those unfamiliar, this is Qualcomm's new flagship SoC with four Krait 400 CPUs at up to 2.3 GHz, Adreno 330 graphics...
115
by Brian Klug on 6/18/2013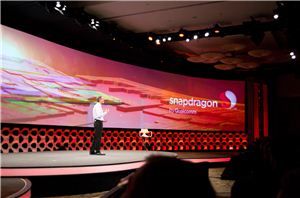 Qualcomm's chips have been finding their way into more and more handsets, as they remain alone with a Cortex-A15 class core in the fight. But the dual-core 28nm, 1.5...
33
by Jason Inofuentes on 7/16/2012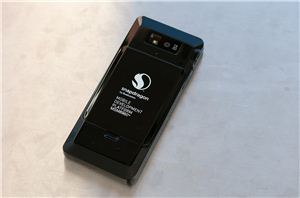 If you've been following our SoC and smartphone related coverage over the past couple of years, you'll probably remember how Qualcomm let us take home an MDP8660 from MWC...
86
by Brian Klug & Anand Lal Shimpi on 2/21/2012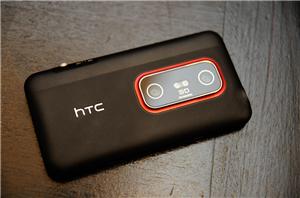 Yesterday evening I met up with HTC, who let me take a quick look at a number of upcoming unreleased phones, including the HTC Sensation 4G and HTC EVO...
55
by Brian Klug on 6/3/2011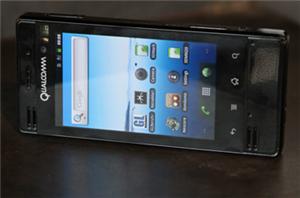 At both CES and MWC, Qualcomm teased us with their dual core Snapdragon SoC, the MSM8x60. First we saw it from afar, then they let us run tests on...
70
by Brian Klug on 3/30/2011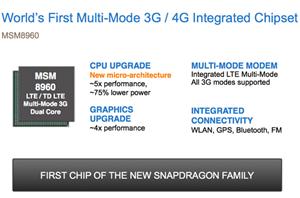 Earlier today Qualcomm briefed analysts on its Snapdragon SoC roadmap. The current Snapdragon is available in both 65nm and 45nm versions integrating a single Scorpion CPU core running at...
44
by Anand Lal Shimpi on 11/17/2010