28nm
Earlier this week, Samsung announced a number of updates on the foundry side of their business. While process technology might not be necessarily as interesting as the actual end product from a consumer perspective, it can often give us a good idea for what to expect in terms of performance and power from future products. Of course, it's up to the various fabless chip design companies around the world to actually exploit the full potential of a process, but in general power and performance are often gated by process node. Almost everything in computing revolves around supporting abstractions, which inevitably means overhead to support these abstractions, so progress at the foundry level is critical for moving the industry forward as a whole. The first, and...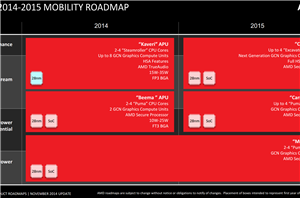 One of the important press releases that came out as a result of the AMD Financial Analyst Day has been some insights into how AMD is approaching the Carrizo...
50
by Ian Cutress on 5/12/2015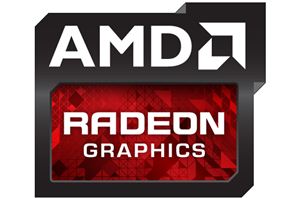 Rumors aside, after AMD's unexpected preview of their 2013 GPU plans back at the start of this year the company has been mum-as-usual on the matter of their future...
49
by Ryan Smith on 9/18/2013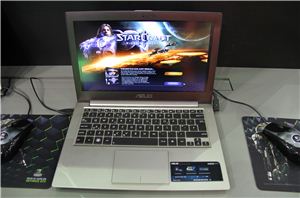 We've already seen one Ultrabook with a discrete GPU—Acer's TimelineU M3—but that was an "old" Sandy Bridge Ultrabook. At Computex 2012, several more Ultrabooks sporting discrete GPUs have shown...
8
by Jarred Walton on 6/5/2012

Though NVIDIA primarily likes to announce products on their own schedule and own time they have also been known to announce more budget oriented parts at trade shows, and...
21
by Ryan Smith on 6/4/2012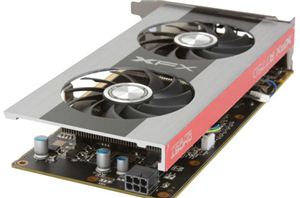 For our final bit of AMD news today, in a bit of an unusual move AMD has informally announced a new Radeon HD 7750. The new 7750, which will not...
31
by Ryan Smith on 6/1/2012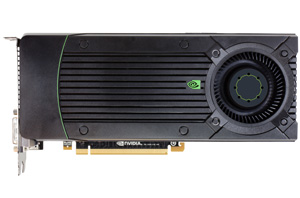 In a typical high-end GPU launch we'll see the process take place in phases over a couple of months if not longer. The new GPU will be launched in...
414
by Ryan Smith on 5/10/2012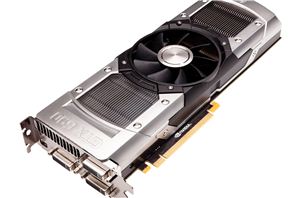 In an unusual move, NVIDIA took the opportunity earlier this week to announce a new 600 series video card before they would be shipping it. Based on a pair...
199
by Ryan Smith on 5/3/2012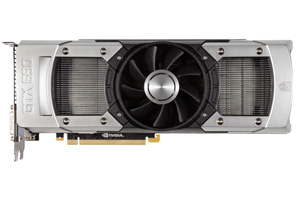 As we mentioned back on Monday, NVIDIA was going to be making some kind of GeForce announcement this evening at the NVIDA Gaming Festival 2012 in Shanghai, China. NVIDIA's...
109
by Ryan Smith on 4/28/2012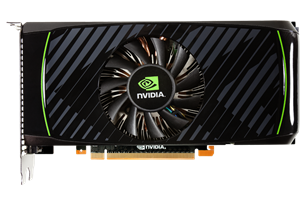 While NVIDIA doesn't publically announce most of their OEM desktop graphics cards, they do update their website with the specifications of these cards, which is how we usually find...
29
by Ryan Smith on 4/25/2012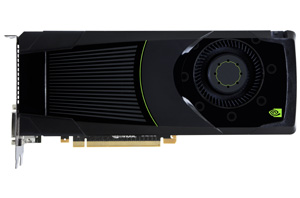 "How do you follow up on Fermi?" That's the question we had going into NVIDIA's press briefing for the GeForce GTX 680 and the Kepler architecture earlier this month...
405
by Ryan Smith on 3/22/2012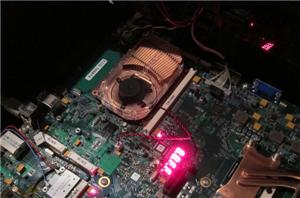 In order to address concerns of a difficult transition to 28nm, AMD demonstrated its next-generation 28nm GPU at IDF last month. The demo system featured a mobile variant of...
24
by Anand Lal Shimpi on 10/5/2011
In another demonstration of silicon health AMD was showing working 28nm mobile GPU silicon running Dirt 3. It's too early to talk about performance or specifications, but AMD is...
26
by Anand Lal Shimpi on 9/14/2011
Thanks X-bit labs for the image Intel's Developer Forum and Microsoft's BUILD conference are both underway but to not make this week any quieter, AMD is also having their own...
8
by Kristian Vättö on 9/14/2011