780G Update -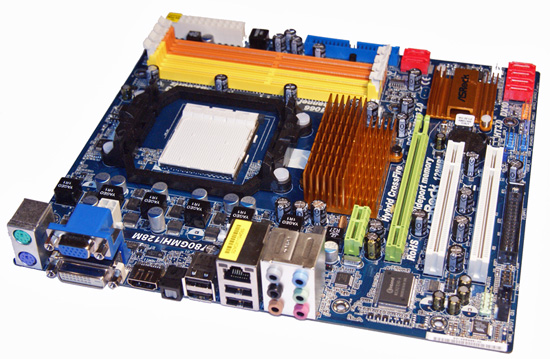 We will have a full review up on the ASRock A780GMH/128M and A780GXH/128M motherboards shortly. Our retail Athlon X2 7850 BE and AMD HD 4770 cards just arrived today. We wanted to get both of these components into the upcoming 780G and 790GX reviews. In the meantime, if you are thinking about upgrading to the X2 7850 BE or adding another budget AMD system to your collection, we highly suggest the ASRock A780GMH/128M for your motherboard choice. This uATX form factor motherboard was just released and is selling for $69.99. Considering the feature set, quality, support, and overall performance in testing to date, we think it is an absolute bargain at this time. This board comes highly recommend by us for those wanting a lot of value for their dollar.
X58 Update -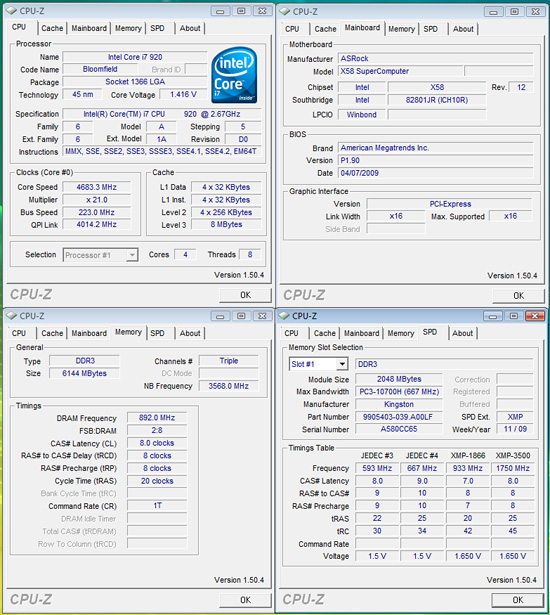 ASRock recently updated their X58 SuperComputer motherboard to a revision 1.04/1.05 board level depending on locale. The original units shipped with board revision 1.03. The primary difference in the board revisions center on overclocking capabilities. While the original 1.03 board was a decent overclocker with Bclk rates hitting around 205, the new 1.04 revision in testing now is hitting a solid 222 Bclk via the BIOS with ease and has reached 227 with the included OC Utility from ASRock on our D0 stepping Core i7 920 processors. BIOS release 1.90 has also opened up several important settings like VTT voltages above 1.4V and additional memory sub-timings for the 1.04/1.05 board revision.
We have always regarded this board as a workstation alternative for those into heavy CUDA application programming since the board will run four GTX-295 cards with ease. Now, the board can compete with others in its class when it comes to overclocking and BIOS features. Our only concern right now is the inability of the board to run the Elpida Hyper IC modules at CAS7 timings above DDR3-1800 or so. A concern that would affect very few users as CAS8 performance is extremely stable up to DDR3-2000. In the meantime, if you need a board with a very good layout, feature set, and require multiple GPU operation (not for breaking world records) then we recommend you take a look at the X58 SuperComputer motherboard.