Intel's Crystal Well parts (-R series) with integrated eDRAM have arguably been the most interesting products in the Haswell line-up. In the early stages, only Apple had access to these parts. However, since the beginning of 2014, we have seen other vendors roll out products based on the -R series processors. We have already covered the BRIX Pro (BXi7-4770R) in great detail. Today, we will take a look at what Zotac has conjured up with Crystal Well in the ZBOX EI750 Plus.
Zotac has released two new products: Mini DisplayPort and DisplayPort to dual HDMI adapters. These adapters are first of their kind and simply have one (Mini) DisplayPort input and...
19
by Kristian Vättö on 8/2/2011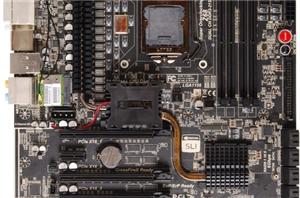 The Zotac "Crown Edition-ZT-Z68 U1DU3" is a Z68 motherboard in the Extended ATX (E-ATX, 330x305 mm) format. At that size, you know from the start that it will...
23
by Ian Cutress on 7/16/2011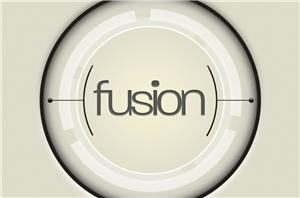 Despite what you could buy many years ago for more than a thousand dollars, you can now get the same performance in a motherboard/CPU combo for under $200. ...
67
by Ian Cutress on 7/14/2011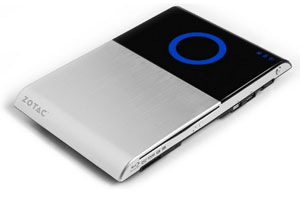 The ultimate goal of any HTPC is to handle any media content you might desire, all while consuming very little power and generating no noise. Package all of that...
37
by Andrew Van Til on 6/9/2011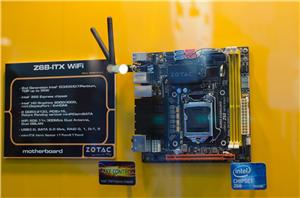 Zotac has two mini-ITX Z68 motherboards on display at Computex: the Zotac Z68-ITX WiFi A and B models (Z68ITX-A-E and Z68ITX-B-E). Both feature Intel's Z68 chipset with all of...
10
by Anand Lal Shimpi on 5/31/2011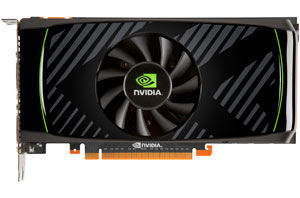 Throughout the lifetime of the 400 series, NVIDIA launched 4 GPUs: GF100, GF104, GF106, and GF108. Launched in that respective order, they became the GTX 480, GTX 460, GTS...
79
by Ryan Smith on 3/15/2011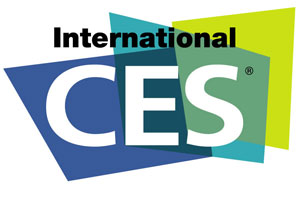 CES 2011 has kicked off in a major way and the talk on a lot of vendors lips is Sandy Bridge: what it means, what it brings to the...
20
by Dustin Sklavos on 1/7/2011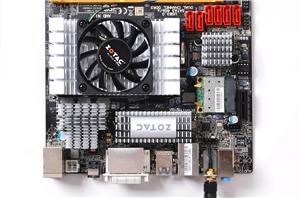 The mini-ITX market is gathering pace, and seemingly every motherboard company wants a piece of the action. Some get it almost right, such as the Gigabyte H55N-USB which...
26
by Ian Cutress on 12/3/2010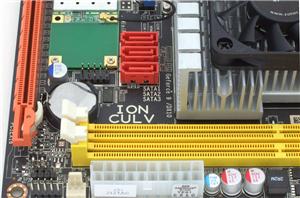 NVIDIA's ION brought a tremendous appeal to mini-ITX last year, but over the past six months Clarkdale has established itself as the natural and more capable choice for small...
42
by Rajinder Gill on 8/26/2010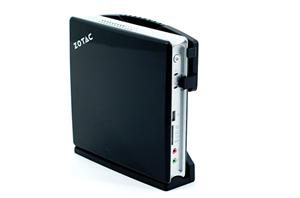 When we reviewed Zotac's ZBOX HD-ID11 we noted that the upgrade to the Next-Generation ION didn't feel like much of an upgrade. Performance improved in some cases, but power...
29
by Anand Lal Shimpi on 6/10/2010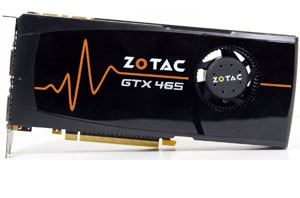 Hot off the heels of launch of the GeForce GTX 480 and GTX 470, NVIDIA is launching the next card in the Fermi family. Based on the same GF100...
71
by Ryan Smith on 5/31/2010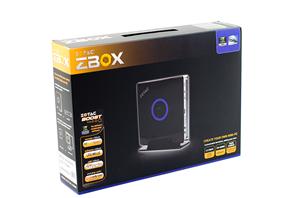 The nForce 2 was one of the best chipsets to come out of NVIDIA. It was NVIDIA's second attempt at a desktop chipset yet it cemented NVIDIA's position as...
44
by Anand Lal Shimpi on 5/6/2010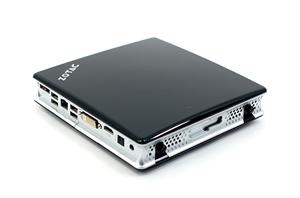 Two months ago NVIDIA unveiled its next-generation ION GPU. Sporting either 8 or 16 SPs (or CUDA cores if you bleed green), the next-generation ION is strictly a GPU...
25
by Anand Lal Shimpi on 4/30/2010