To add another element to the current whirlwind of X99 motherboard shots being released, ASRock has now lifted the lid on its high end overclocking motherboard, the X99 OC Formula. Similar to other OC Formula motherboards, this model is designed by ASRock's in-house overclocker former world #1 Nick Shih. With the yellow and black livery, ASRock is keen to promote its use of 12 power phases capable of supporting up to 1300W. While regular users will come nowhere near to 1300W, extreme overclockers have (with previous platforms) hit 500W-700W while using liquid nitrogen to push the processors. Given ASRock's recent push for overclocking records, it makes sense to design a product that can compete. Alongside this feature, ASRock still wants to have a motherboard...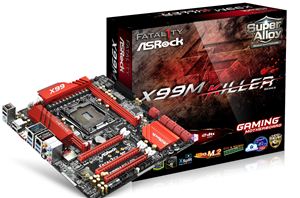 One of the problems of Intel's high end desktop platforms is size: the sockets are large, and all the DRAM slots take up a fair amount of space. ...
23
by Ian Cutress on 8/15/2014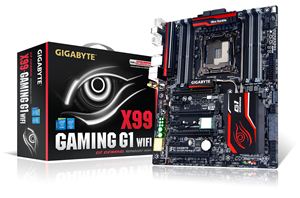 The summer months are usually some of the quietest in the tech world, however motherboard manufacturers seem to be keen to release preview images of the upcoming X99 platform...
23
by Ian Cutress on 8/8/2014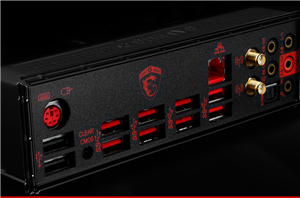 The increase in leaks and teasers regarding X99 makes for some compelling reading. Shortly after showing off their X99S SLI PLUS on Facebook, a couple of Gaming 9 AC...
22
by Ian Cutress on 8/7/2014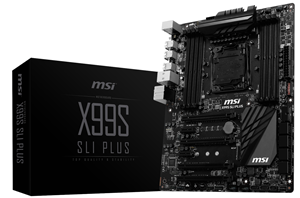 With every generation, motherboard manufacturers are increasingly using social media to provide teasers about their upcoming products. MSI had already shown one of its X99 motherboards, or at least...
10
by Ian Cutress on 8/4/2014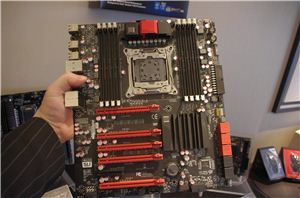 A large number of high-end enthusiasts and prosumers are expecting a lot from the next enthusiast level upgrade. While Haswell on the mainstream desktop has been here a year...
18
by Ian Cutress on 6/12/2014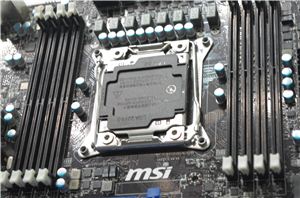 Back in 2011, that year's Computex offered the opportunity to play 'spot the X79' motherboard, and there ended up being a significant number of models on display before launch...
16
by Ian Cutress on 6/6/2014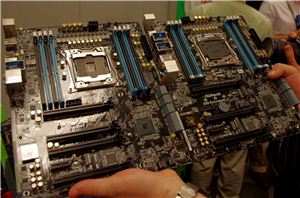 ASRock hosted a VIP media function at Computex yesterday and we were lucky enough to get front row seats. The main talking point of the day was the...
16
by Ian Cutress on 6/4/2014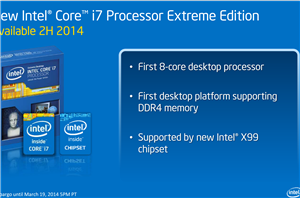 The second of Intel's enthusiast-based announcements after the unlocked Iris Pro coming to Broadwell is one regarding Intel's new high performance platform. Currently we sit with socket LGA 2011...
45
by Ian Cutress on 3/19/2014