The normal route for workstation level motherboards is from the server business unit of a motherboard manufacturer, which then works its way into full systems rather than being sold separately. The other, less used alternative is for the mainstream end-user motherboard business units to develop their own and sell directly to end-users building their own workstation. While some of the motherboard manufacturers are slowly jumping on this bandwagon, ASUS has been at it for a number of generations now, with enough success to continue into their new Haswell-E designs which have just been announced. ASUS X99-E WS The X99-E WS follows on from the X79-E WS and the X58-E WS, and the most obvious thing to notice is the seven full-length PCIe slots. ASUS' workstation line...
In previous generations, GIGABYTE has often been ambitious with the number of models it produces and supports. X99 is no different, so while the other manufacturers have four or...
8
by Ian Cutress on 8/29/2014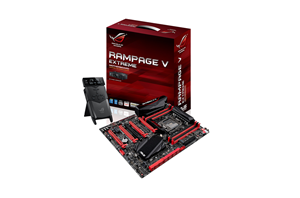 The launch today is one of the biggest in the last few years, with DRAM, CPU and Chipset all getting a refresh. Understandably ASUS is getting in on the...
14
by Ian Cutress on 8/29/2014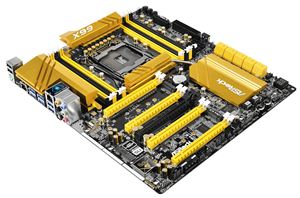 It is safe to say that all the motherboard manufacturers have been ambitious for the X99 launch. While I recently gave kudos to one of the others for supporting...
0
by Ian Cutress on 8/29/2014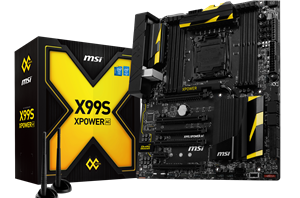 With the X99 and Haswell-E platforms being launched today, MSI is coming to market officially with four models on sale with another coming soon. We took a look at...
1
by Ian Cutress on 8/29/2014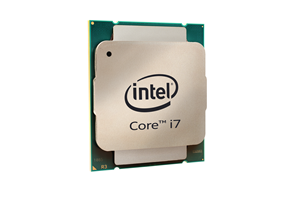 Today marks the release of Intel's latest update to its Extreme processor line with a trio of Haswell-E models including Intel's first consumer socketed 8-core product. This is the...
186
by Ian Cutress on 8/29/2014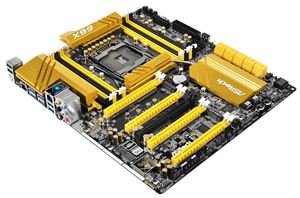 To add another element to the current whirlwind of X99 motherboard shots being released, ASRock has now lifted the lid on its high end overclocking motherboard, the X99 OC...
33
by Ian Cutress on 8/25/2014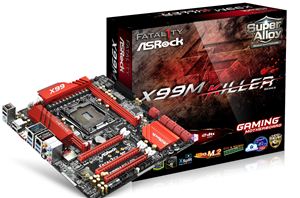 One of the problems of Intel's high end desktop platforms is size: the sockets are large, and all the DRAM slots take up a fair amount of space. ...
23
by Ian Cutress on 8/15/2014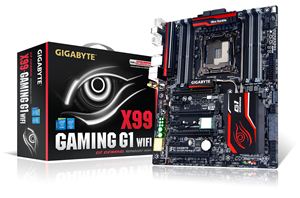 The summer months are usually some of the quietest in the tech world, however motherboard manufacturers seem to be keen to release preview images of the upcoming X99 platform...
23
by Ian Cutress on 8/8/2014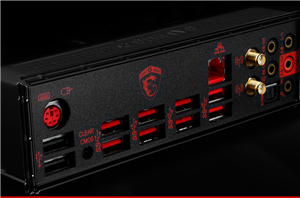 The increase in leaks and teasers regarding X99 makes for some compelling reading. Shortly after showing off their X99S SLI PLUS on Facebook, a couple of Gaming 9 AC...
22
by Ian Cutress on 8/7/2014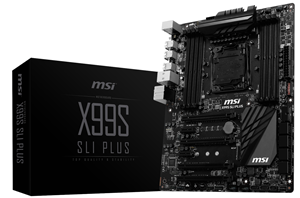 With every generation, motherboard manufacturers are increasingly using social media to provide teasers about their upcoming products. MSI had already shown one of its X99 motherboards, or at least...
10
by Ian Cutress on 8/4/2014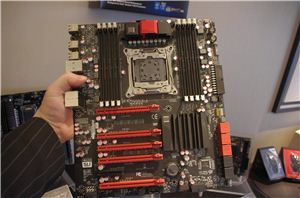 A large number of high-end enthusiasts and prosumers are expecting a lot from the next enthusiast level upgrade. While Haswell on the mainstream desktop has been here a year...
18
by Ian Cutress on 6/12/2014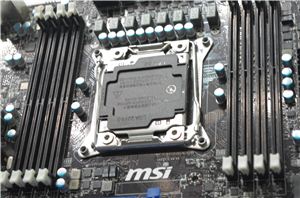 Back in 2011, that year's Computex offered the opportunity to play 'spot the X79' motherboard, and there ended up being a significant number of models on display before launch...
16
by Ian Cutress on 6/6/2014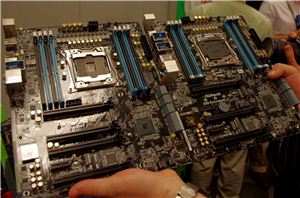 ASRock hosted a VIP media function at Computex yesterday and we were lucky enough to get front row seats. The main talking point of the day was the...
16
by Ian Cutress on 6/4/2014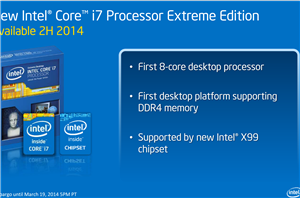 The second of Intel's enthusiast-based announcements after the unlocked Iris Pro coming to Broadwell is one regarding Intel's new high performance platform. Currently we sit with socket LGA 2011...
45
by Ian Cutress on 3/19/2014