X299
Building a PC is an experience worth having. Finding out what works with what and putting it all together is an experience, and the first time always gives a sense of achievement and accomplishment. In the high-end desktop space, even more so: trying not to break your first $500+ CPU can be akin to feeling like a surgeon. Following the HEDT space can be a journey, especially after five years of iterative updates we are seeing something special happening in 2017. Intel, the incumbent, is changing its 2017 strategy in a few ways which means there is more to understand, and in the future, and also means it is set to release 18-core consumer processors. Today is the first part of that release, with...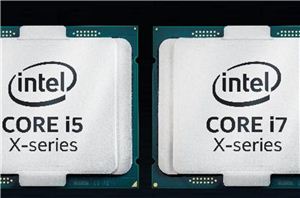 At Computex a couple of weeks ago, Intel announced its new Basin Falls platform, consisting of the X299 chipset with motherboards based on it, a pair of Kaby Lake-X...
67
by Ian Cutress on 6/13/2017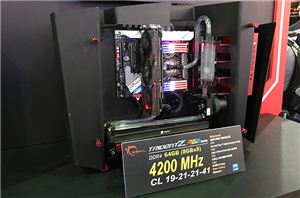 Over the course of Computex, manufacturers of memory modules and motherboards alike took to the show to showcase the latest developments in high-speed quad-channel memory configurations. Powered by Intel's...
16
by Anton Shilov on 6/9/2017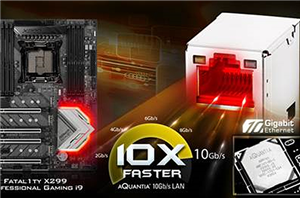 ASRock has introduced its flagship motherboard for Intel's upcoming Core X series HEDT processors. The Fatal1ty X299 Professional Gaming i9 packs about everything that that is possible, including advanced...
9
by Anton Shilov on 5/31/2017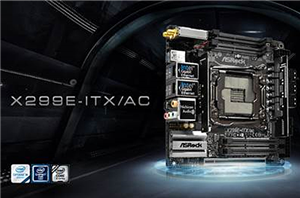 ASRock has announced one of the industry's first Mini-ITX motherboards for Intel's latest Core X processors in the LGA2066 packaging. The new X299E-ITX/ac is small, but it takes full...
22
by Anton Shilov on 5/31/2017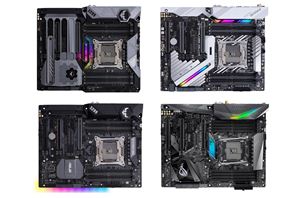 Now that details about Intel's upcoming Skylake-X LGA2066 processors have been officially announced, we can finally reveal some of the new motherboards that ASUS has designed for this new...
11
by Patrick MacMillan on 5/30/2017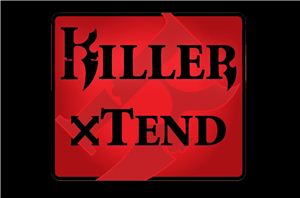 Imagine the scenario where you have a monster gaming PC, but you also use the same area to support a few internet connected consoles. Or that the Wi-Fi router...
4
by Ian Cutress on 5/30/2017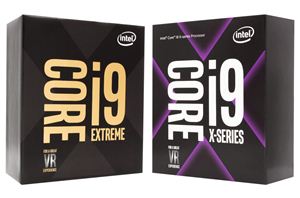 There are days in this profession in which I am surprised. The longer I stay in the technology industry, they become further and further apart. There are several reasons...
202
by Ian Cutress on 5/30/2017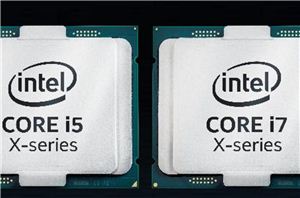 Anyone following the high-end desktop space lately will have realized that we've recently been tripping up over information on upcoming platforms. Intel's successor to Broadwell-E has been expected for...
54
by Ian Cutress & Anton Shilov on 5/30/2017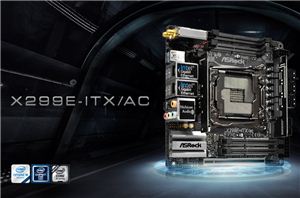 Discussion about the High-End Desktop Space this year has been unparalleled. When an age-old competitor re-entered the field, it provided new life into a somewhat dormant platform: how to...
37
by Ian Cutress on 5/30/2017