This was something of a unique product, though perhaps not extremely useful. There are plenty of wireless routers, hotspots, and USB charging devices out there, but ADATA is combining the functions into a single device with their AE400 and AE800 DashDrive Air. The AE400 supports up to 10 devices and includes an SD card reader, so for those times when you're not looking to connect ten different devices directly to the Internet (hello LVH where you get charged $14 per device per day for crappy Internet!), the AE400/AE800 could prove quite handy. In addition the AE400 has a 5000mAh power bank (single cell, so that would be 18.5-10Wh) that can be used to charge USB devices like smartphones. The big brother AE800 has all of the...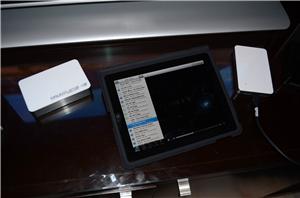 Patriot also has some portable storage solutions and media players on display. Their concept of the portable cloud storage is basically an external USB 3.0 + WiFi enabled HDD/SSD...
0
by Jarred Walton on 1/10/2012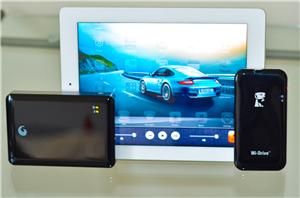 Let me pose a hypothetical situation: say you bought an iPhone or iPad, but cheaped out and got a 16GB model. You've got around 10GB worth of music, a...
32
by Vivek Gowri on 11/21/2011