The popularity of the mobile device market (smartphones and tablets) has opened up an allied opportunity for companies - augmenting the limited storage available in those devices with portable wireless devices while adding extra functionality to make them compelling offerings. Under the 'wireless storage' category, we have already looked at various offerings such as the Kingston Wi-Drive, Seagate GoFlex Satellite, Patriot Gauntlet Node, Buffalo MiniStation Air Wireless Hard Drive and the Seagate Wireless Plus. All these units have a hard drive or flash drive, a Wi-Fi radio and a battery. In conjunction with various mobile apps, they enable a host of interesting use-cases. Given the popularity of this market category, it is surprising that Western Digital has not had any play in it. Things...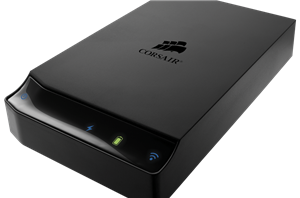 If you need access to tons of movies, music, etc. on your iOS or Android device – or perhaps a PC or Mac as well – Corsair's latest Voyager...
1
by Jarred Walton on 6/2/2014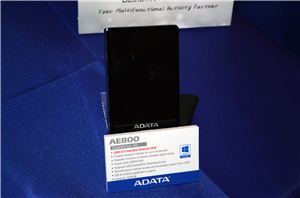 This was something of a unique product, though perhaps not extremely useful. There are plenty of wireless routers, hotspots, and USB charging devices out there, but ADATA is combining...
2
by Jarred Walton on 1/11/2013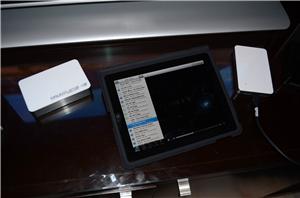 Patriot also has some portable storage solutions and media players on display. Their concept of the portable cloud storage is basically an external USB 3.0 + WiFi enabled HDD/SSD...
0
by Jarred Walton on 1/10/2012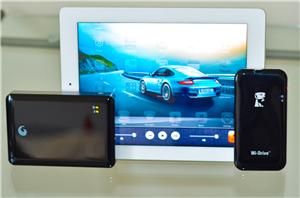 Let me pose a hypothetical situation: say you bought an iPhone or iPad, but cheaped out and got a 16GB model. You've got around 10GB worth of music, a...
32
by Vivek Gowri on 11/21/2011