While Intel formally announced availability of Broadwell-U processors at CES this year, vendors did not actually have any devices available for purchase containing Intel vPro technology. Today that changes, as Intel states the HP Elite x2 1011 and several devices from Fujitsu sporting 5th Generation Intel vPro processors are now available with more to arrive shortly. Businesses that rely on vPro's management features are now able to purchase new laptops containing Intel's Broadwell-U processors with vPro features. The main announcement today is of availability, and as such Intel's press release recaps many of the existing features of Broadwell; rather than cover them one more time, those interested should visit the Broadwell tag for further reading. HP Elite x2 1101 If you're not familiar with vPro...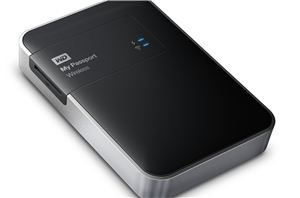 The popularity of the mobile device market (smartphones and tablets) has opened up an allied opportunity for companies - augmenting the limited storage available in those devices with portable...
6
by Ganesh T S on 9/3/2014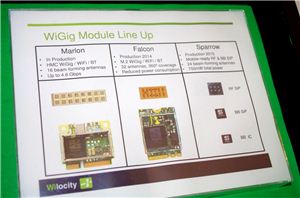 News just dropped through from Wilocity about its new Wil6300 chipset announced at Mobile World Congress. The Wil6300 chipset is quoted as the world's first 802.11ad 'WiGig' multi-gigabit...
6
by Ian Cutress on 2/25/2014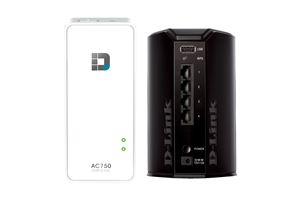 In the name of connectivity, local networks, data sharing and charging, D-Link are showcasing their DIR-510L WiFi AC750 Portable Router and Charger at CES this week. The principle...
11
by Ian Cutress on 1/6/2014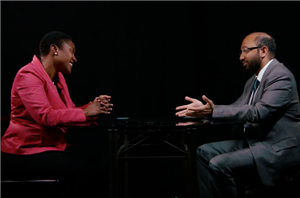 We've followed Intel's CPU team's march towards mobile for years now, but we've seen very little from the wireless group. That's all beginning to change. Earlier this year at...
47
by Anand Lal Shimpi on 8/15/2013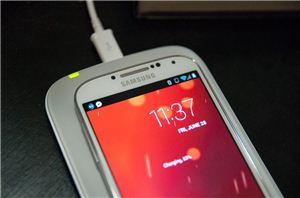 For a while now, wireless charging has been slowly gaining momentum, and one of the phones that includes support is Samsung's Galaxy S 4 (SGS4). For the past week...
33
by Brian Klug on 7/13/2013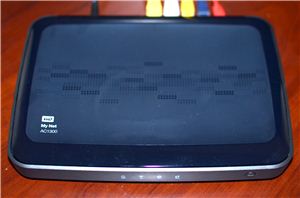 We've had quite a few major wireless networking standards over the years, and while some have certainly been better than others, I have remained a strong adherent of wired...
136
by Jarred Walton on 7/8/2013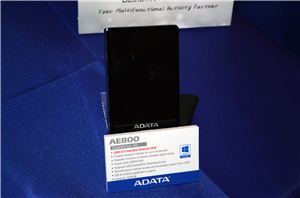 This was something of a unique product, though perhaps not extremely useful. There are plenty of wireless routers, hotspots, and USB charging devices out there, but ADATA is combining...
2
by Jarred Walton on 1/11/2013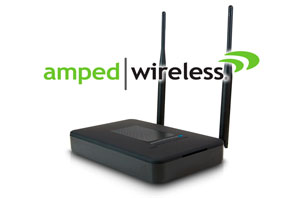 A couple months back, we were contacted by Amped Wireless and offered a chance to look at their latest dual-band 802.11n router, the R20000G. Along with the router, Amped...
28
by Jarred Walton on 6/23/2012

At the 2012 CES, we reported on one of the first public 802.11ac technology demonstrations at the Buffalo Technologies booth. Fast forward a few months, and Netgear seemed to...
11
by Ganesh T S & Brian Klug on 5/14/2012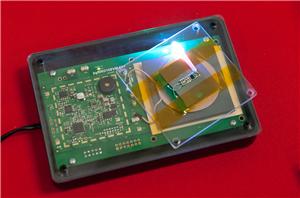 This morning we stopped by TI's power management group to check out what all they had in store, and got to check out some demos of their new second...
18
by Brian Klug on 1/12/2012