We just caught up with Greg Sullivan, senior product manager for Windows Phone, who was showing off a Lumia 900 running a non-final Windows Phone 7.8 build. The WP7.8 build brings the new WP8 home start screen to existing WP7.5 devices, and possibly some other unannounced features depending on the device. Microsoft is being relatively tight-lipped with any of the other details about features that might be coming with WP7.8. Anyhow, the new WP7.8/WP8 home screen replaces the previous single wide and double wide tiles with a more dynamic resize option. There are now three sizes, the single wide, double wide, and a much smaller square shortcut. Long pressing brings up the familiar hover and rearrange menu, and tapping on the resize button cycles...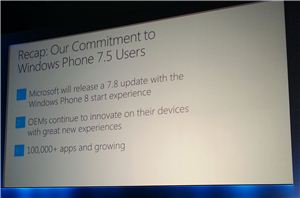 Looks like some of the earlier rumors about the upgrade path for existing WP7 devices turned out to be true. Microsoft just now announced that existing WP7 devices will...
27
by Brian Klug on 6/20/2012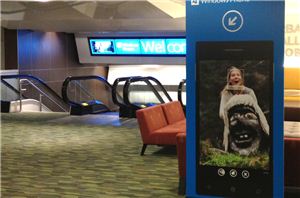 We're inside the venue at Microsoft's Windows Phone developer summit in San Francisco. From the look of the posters we're in for some new features, including some facial recognition...
19
by Brian Klug on 6/20/2012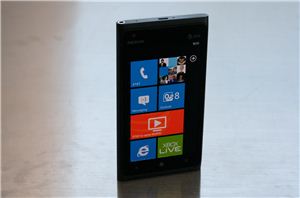 It goes without saying that for Nokia, the Lumia 900 launch is quite possibly one of the most important launches, ever. The Lumia 900 marks Nokia's first serious foray...
128
by Brian Klug on 4/3/2012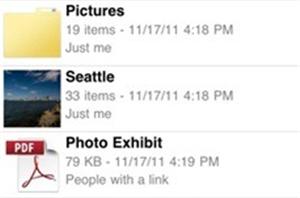 Users of Microsoft's SkyDrive cloud storage service now have another way to access and share their files - Microsoft today released SkyDrive apps for both Windows Phone and iOS...
9
by Andrew Cunningham on 12/13/2011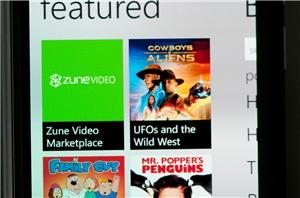 The Xbox team has been rather busy lately. On Tuesday, the team delivered the most sweeping facelift of the Xbox 360 dashboard since NXE, and today released an Xbox...
7
by Brian Klug on 12/7/2011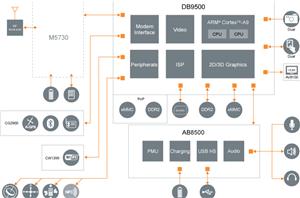 Up until now, if you wanted a Windows Phone, it'd implicitly come with a Qualcomm SoC inside. The Windows Phone platform started out with QSD8x50 (first generation Snapdragon), and...
10
by Brian Klug on 11/2/2011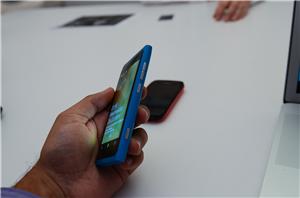 Just seven months after announcing its intention to move to Windows Phone, Nokia unveiled its first WP based devices: the Lumia 800 and 710. Both feature the same Qualcomm applications...
61
by Anand Lal Shimpi on 10/26/2011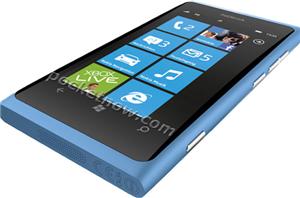 Nokia will be revealing its first Windows 7 phones next week at its Nokia World 2011 event, Microsoft's Andy Lees revealed in an interview at AllThingsD's AsiaD conference. These...
41
by Andrew Cunningham on 10/20/2011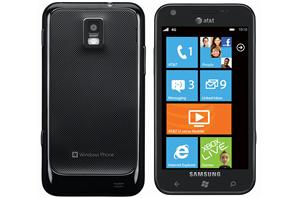 The one area Microsoft hasn't touched while upgrading Windows Phone has been the SoC requirements. The platform launched with 65nm Qualcomm Snapdragon SoCs featuring the quite-slow Adreno 200 GPU...
13
by Anand Lal Shimpi on 10/19/2011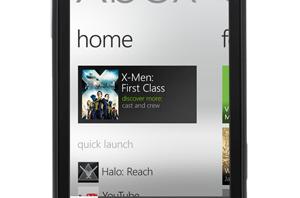 Synergy between devices is one of the next major phases in the evolution of mobile computing. We've seen smartphone-as-a-remote apps for both Android and iOS, but today Microsoft announced...
14
by Anand Lal Shimpi on 10/5/2011