We had a chance to meet with Wilocity to take a look at their progress in bringing WiGig to market. Let's start with a primer. WiGig (802.11ad) is an air interface that operates in the 60GHz range, providing massive bandwidth and some keen tech to eliminate crowding issues that are seen in 2.4GHz protocols. At such a high frequency, though, propagation is rather limited. So, though some provisions for bouncing signals around a corner are made, this is meant primarily as a line of sight interface. So what can you accomplish with WiGig? Let's look at the demos. Wilocity has fleshed out two routes for using WiGig, a networking protocol and a bus replacement. With a WiGig module installed in your device (tablet/PC at...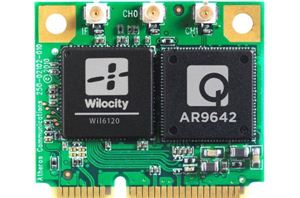 Wireless networking has been making rapid strides in the last decade. Starting with the 11 Mbps 802.11b in mid-1999, we now have more than 1 Gbps of wireless throughput...
13
by Ganesh T S on 11/1/2012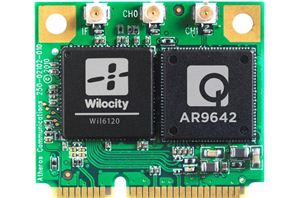 Meeting with Wilocity today has been very interesting. Wilocity will be the first company to market with WiGig technology - a 60 GHz band wireless system. Designed...
12
by Ian Cutress on 6/5/2012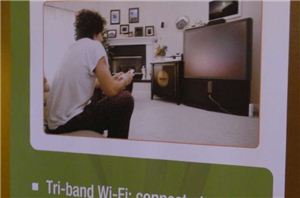 At CES, I visited Wilocity to learn more about their WiGig chipset and see how close they were to being production-ready. A number of news articles covering Wilocity at...
16
by Ganesh T S on 1/22/2012