WD
Western Digital has announced two new helium-filled hard drives targeting consumer and business NAS applications. The new WD Red and WD Red Pro HDDs increase capacity of WD's NAS drives to 10 TB, boost their performance and also reduce their power consumption. Therefore, the new drives enable makers of NAS units to increase capacities of their products to 80 TB (or 160TB) while increasing speeds and cutting down power. After introducing its first hermetically sealed helium-filled NAS and video-surveillance HDDs with 8 TB capacity and six platters last year, Western Digital is refreshing its Red and Purple lineups with more advanced drives offering 10 TB capacity and using seven 1.42 TB platters. The new WD Red and WD Red Pro with 10 TB capacity are...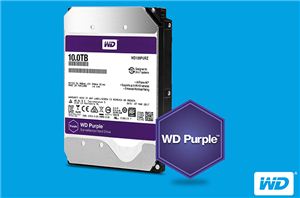 Western Digital has expanded its Purple lineup of hard drives, aimed at video surveillance applications, with a 10 TB helium-filled HDD. The drive is optimized for write-intensive workloads and...
8
by Anton Shilov on 4/13/2017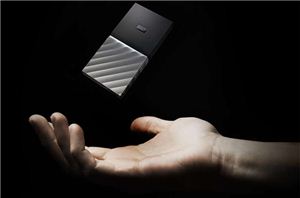 Western Digital has announced its first external SSDs to be sold under the WD brand. The My Passport SSDs are shock resistant, support hardware-based AES-256 encryption, use USB 3.1...
8
by Anton Shilov on 4/11/2017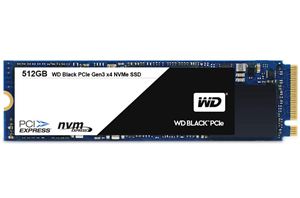 After acquiring SanDisk and introducing WD Green and WD Blue SSDs, it is no surprise to see Western Digital introduce a WD Black SSD that is a M.2 PCIe...
35
by Billy Tallis on 3/8/2017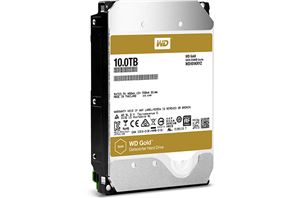 Western Digital has this week introduced its new 10TB datacenter-class helium-filled WD Gold hard drive. This drive, according to WD, boasts higher performance compared to its predecessor combined with...
34
by Anton Shilov on 8/4/2016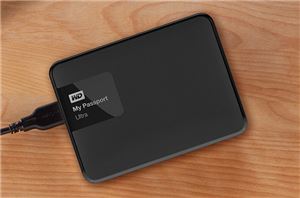 Western Digital last week introduced several new members to its My Passport family of external hard drives. The new portable external HDDs can store up to 4 TB of...
18
by Anton Shilov on 7/6/2016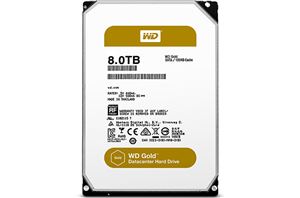 Western Digital has announced a new family of hard drives specifically for data centers. The new WD Gold HDDs will feature multiple technologies that the company uses to build...
30
by Anton Shilov on 4/19/2016
The very first hard disk drives (HDDs) were demonstrated by IBM back in 1956 and by the early 1980s they became the dominant storage technology for all types of...
86
by Anton Shilov on 12/18/2015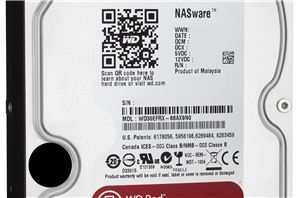 WD did everyone a favor when they reorganized their products under color-coded branding a few years ago. With the Blue (mainstream), Green (quiet and cool) and Black (performance) lines...
39
by Jason Inofuentes on 7/10/2012
I remember the early days of the USB-vs-FireWire wars like they were yesterday, although Wikipedia reminds me that they were more than a decade ago (sigh). USB 1.0 arrived...
45
by Brian Dipert on 5/13/2012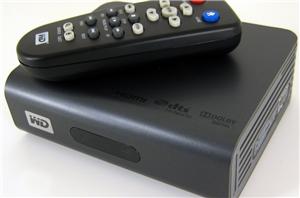 The last few years have seen a large number of digital content sources becoming easily accessible to end consumers. Digital content providers such as Netflix have recently been expanding...
80
by Cameron Butterfield on 7/29/2010