WD
Western Digital has announced a new family of hard drives specifically for data centers. The new WD Gold HDDs will feature multiple technologies that the company uses to build other drives, including helium and large caches. The WD Gold HDDs will co-exist with the company's WD Re drives for some time, but as the new family expands, it will eventually replace the previous-gen devices. The initial WD Gold family will consist of three models: with 4 TB, 6 TB and 8 TB capacities. All three drives seem to be based on different platforms and on different platters, but all of them have 7200 RPM spindle speed and feature new-generation electronics, which is claimed to improve power efficiency by up to 15% according to WD. The...
The very first hard disk drives (HDDs) were demonstrated by IBM back in 1956 and by the early 1980s they became the dominant storage technology for all types of...
85
by Anton Shilov on 12/18/2015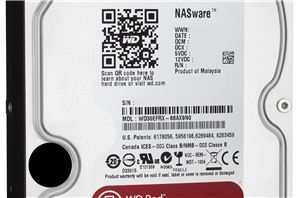 WD did everyone a favor when they reorganized their products under color-coded branding a few years ago. With the Blue (mainstream), Green (quiet and cool) and Black (performance) lines...
39
by Jason Inofuentes on 7/10/2012
I remember the early days of the USB-vs-FireWire wars like they were yesterday, although Wikipedia reminds me that they were more than a decade ago (sigh). USB 1.0 arrived...
45
by Brian Dipert on 5/13/2012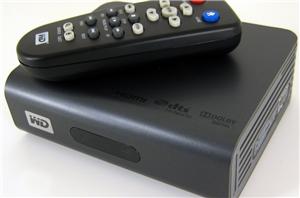 The last few years have seen a large number of digital content sources becoming easily accessible to end consumers. Digital content providers such as Netflix have recently been expanding...
80
by Cameron Butterfield on 7/29/2010