Verizon
Motorola has been one of Verizon's Android device partners for many years now. Before Verizon had the iPhone, Motorola's DROID smartphones provided several alternatives for users who didn't want to leave Verizon, or who wanted the features or differentiation provided by Android smartphones. While the DROID line isn't what it once was, there are still DROID branded smartphones made by Motorola launched on Verizon every year. Today Verizon and Motorola announced two devices that follow up on the original DROID Turbo and DROID Maxx. Appropriately, the new phones are called the DROID Turbo 2 and the DROID Maxx 2, and you can view their specs in the chart below. DROID Turbo 2 DROID Maxx 2 SoC Qualcomm Snapdragon 810 Qualcomm Snapdragon 615 GPU Adreno 430 Adreno 405 RAM 3GB LPDDR4 2GB LPDDR3 NAND 32/64GB + MIcroSDXC 16GB...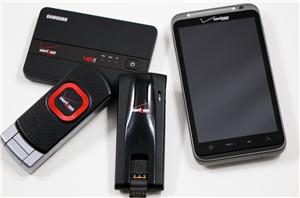 2011 is going to be a year dominated by fourth generation network everything—handsets, portable hotspots, datacards, and news of networks lighting up in each regional market. There's a veritable...
31
by Brian Klug on 4/27/2011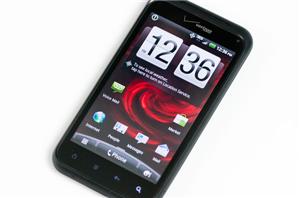 This morning HTC and Verizon announced the Droid Incredible 2 (aka Incredible S) will be up for sale starting on April 28, this Thursday, for $200 with a 2-year...
28
by Anand Lal Shimpi on 4/26/2011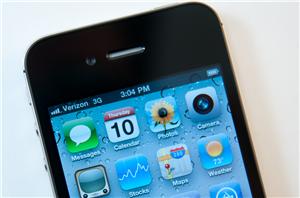 After literally years of fruitless rumor, speculation, and waiting, the Verizon iPhone is finally here. It's a CDMA version with almost identical hardware to the GSM/UMTS version which shipped...
35
by Brian Klug on 2/13/2011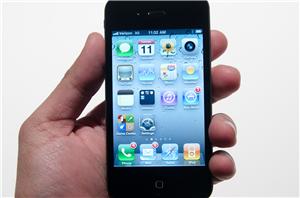 Earlier today Verizon did what has been rumored for a while now and announced a partnership with Apple beginning with the CDMA iPhone 4. Device pricing remains unchanged from the...
65
by Anand Lal Shimpi on 1/11/2011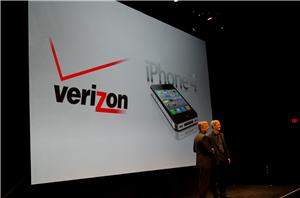 Well, it's official - Verizon is getting the iPhone 4. The Apple/Verizon relationship developed over the last two years. The two companies began technical discussions starting in 2008 about...
43
by Anand Lal Shimpi on 1/11/2011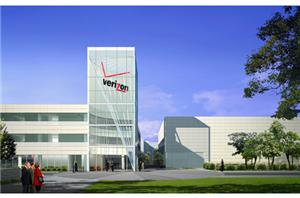 Verizon just announced that on this Sunday, December 5, Verizon will launch its LTE network in the US. The network will launch in 39 cities around the country (listed...
26
by Anand Lal Shimpi on 12/1/2010