V-NAND
Along with announcing the new 2nd generation V-NAND based 950 Pro SSD, Samsung also detailed some of their plans for the rollout of drives based on their recently announced 48-layer 3rd generation V-NAND. The NAND, now in mass production, will begin showing up in drives in 2016. Among the first uses of 256Gbit 3rd gen V-NAND will be to expand the capacity of Samsung's current product lineups. The 850 lineup, which Samsung will continue to produce as their leading 2.5" SATA SSD, recently received a boost from 1TB to 2TB. Come next year, Samsung will be transitioning the 850 Pro lineup from 2nd gen to 3rd gen V-NAND, and in the process releasing a 4TB 850 Pro. The release of a 4TB drive based around the...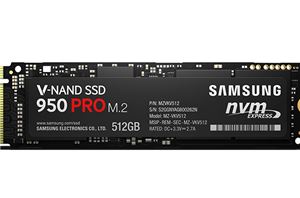 We're here at Samsung's SSD Global Summit, the company's annual SSD technology reveal. This event is typically held mid-summer, however with MERS concerns in South Korea this year, the...
49
by Ryan Smith & Billy Tallis on 9/22/2015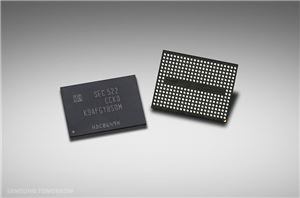 When Samsung took the stage at the 2015 Flash Memory Summit, they admittedly didn't deliver any bombshell announcements on the scale of the Intel/Micron 3D XPoint surprise, but they...
61
by Billy Tallis on 8/13/2015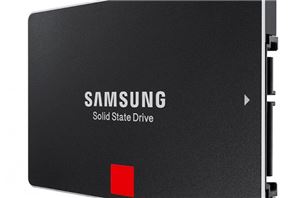 For the past two years, client SSD capacities have been stumbling at 1TB. The cost of NAND is still too high to make terabyte drives a mainstream capacity, but...
63
by Kristian Vättö on 7/23/2015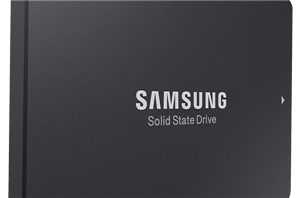 At CES, Samsung displayed a variety of new SSD solutions, including PM863 and SM863, the company's new SATA 6Gbps enterprise drives. At the time Samsung was only sampling its...
36
by Kristian Vättö on 7/20/2015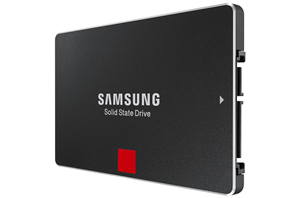 Due to what Samsung is citing as a surge in demand for larger capacity SSDs, they have now launched two new models offering up to two terabytes of storage...
57
by Brett Howse on 7/7/2015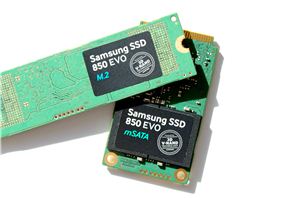 Four months ago Samsung introduced the world to TLC V-NAND in the form of SSD 850 EVO. It did well in our tests and showed that 3D NAND technology...
56
by Kristian Vättö on 3/31/2015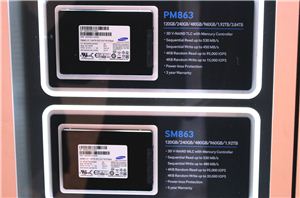 Along with the release of the SM951 PCIe SSD, Samsung had several new enterprise SSDs on display at the show. The PM863 and SM863 are SATA 6Gbps drives and...
23
by Kristian Vättö on 1/15/2015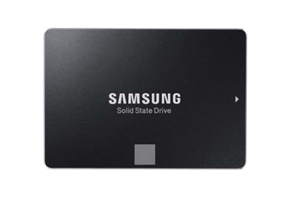 Samsung hasn't stopped impressing me in the SSD space. The early Samsung SSDs weren't very good, but ever since the introduction of the SSD 830 Samsung has been doing...
93
by Kristian Vättö on 12/8/2014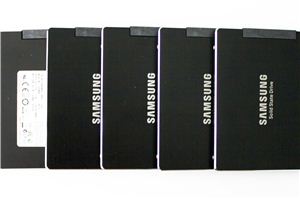 Traditionally Samsung's enterprise SSDs have only been available to large server OEMs (e.g. Dell, EMC, and IBM). In other words, unless you were buying tens of thousands of drives...
31
by Kristian Vättö on 9/3/2014
Last week Samsung announced the 850 Pro, which is the first mainstream SSD to utilize 3D V-NAND. We already reviewed the drive and covered the fundamentals of V-NAND in...
37
by Kristian Vättö on 7/7/2014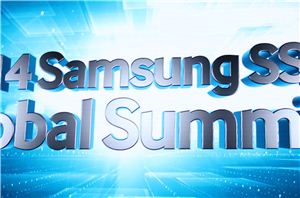 Every year for the past three years, Samsung has flown a bunch of media from all around the world for their SSD Global Summit. The Summit serves as an...
17
by Kristian Vättö on 7/4/2014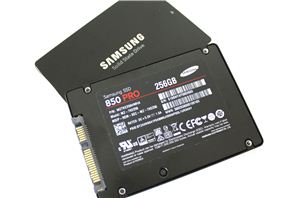 Over the last three years, Samsung has become one of the most dominant players in the SSD industry. Samsung's strategy has been tight vertical integration ever since the beginning...
157
by Kristian Vättö on 7/1/2014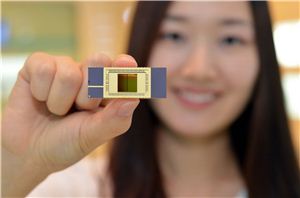 SSD pricing has come down tremendously since Intel's X25-M hit the scene in 2008. Back then we were talking about 80GB for around $600, while today Micron and Samsung...
43
by Anand Lal Shimpi on 8/21/2013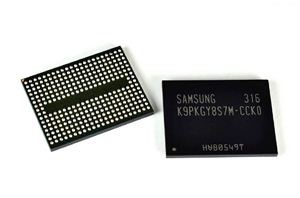 Ars Technica has posted information on Samsung's new 3D Vertical NAND technology, and it promises to boost densities for SSDs and other similar devices dramatically. Samsung announced last night...
33
by Jarred Walton on 8/6/2013