UFS
Interestingly enough, we're seeing something of a division in the mobile storage space, as it seems that some OEMs are focusing their efforts on UFS for internal storage, while others are moving towards NVMe over mobile PCI-E. Samsung Electronics seems to be staying with UFS for now, and recently announced their next generation of UFS 2.0 embedded storage solutions, which use 3D V-NAND to enable better NAND storage characteristics and to bump up the capacity from 128GB to 256GB. By moving to V-NAND, random reads and writes are now at 45k and 40k IOPS, or 176 and 156 MB/s with 4KB blocks, which is well over double what shipped in the Galaxy S6. For sequential reads, speeds top out as high as 850 MB/s which...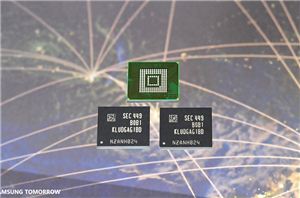 We've first heard about plans to adopt UFS (Universal Flash Storage) with the announcements of Toshiba and Qualcomm reported over a year ago. While the promised late 2014 schedule...
31
by Andrei Frumusanu on 2/25/2015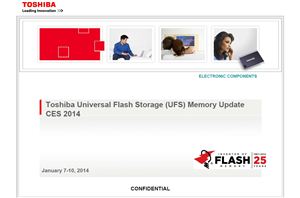 Since they first started showing up on the market, most smartphones and tablets have used eMMC flash storage. While in some ways similar to the NAND flash used in...
8
by Jarred Walton on 1/14/2014