I started out our Chromebook 11 review with a reminder that we are in the midst of a netbook renaissance. Armed with better hardware, a better sense of materials/industrial design and better OSes, it's time for the next round of entry-level, ultraportable notebooks to have their chance in the market. Literally everything is better this time around. While using a first generation netbook made me incredibly frustrated back when I tried that experiment, the situation is completely different today. Most of our focus on this new entry-level notebook market has been on the Chromebook front. Google and its OEMs choose a different balance of OS and hardware costs in order to bring well built, well designed notebooks to market at a very competitive price point...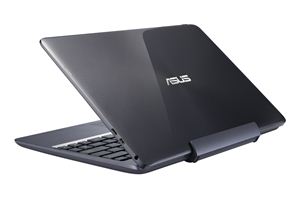 Earlier today, ASUS CEO Jerry Shen teased their first Bay Trail tablet: the T100. Today at ASUS' IDF press conference we got some more details on the tablet. The...
100
by Anand Lal Shimpi on 9/11/2013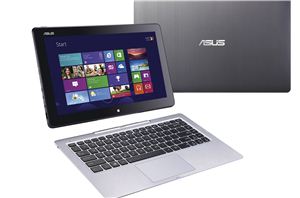 Earlier today (sorry – I'm writing these up as fast as my fingers will go!), ASUS announced their new Transformer Book Trio, a hybrid Android + Windows 8 tablet/laptop...
22
by Jarred Walton on 9/4/2013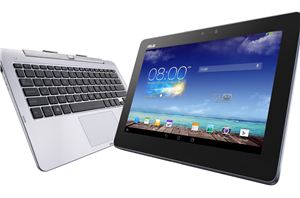 Going along with their other IFA announcements and taking more than a few elements from the Transformer tablets, up next from ASUS is the Transformer Book Trio. The idea...
19
by Jarred Walton on 9/4/2013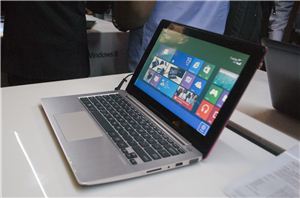 The ASUS event was exemplary when it came to tech events in one very key matter: lots of hands-on time. Plenty of devices were available, and the showcase was...
17
by Jason Inofuentes on 10/23/2012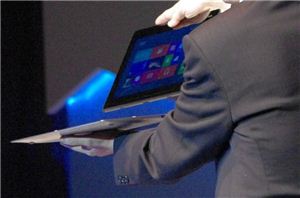 In a spate of announcements today, ASUS have shown us their latest innovations, including the new ASUS Transformer Book. In almost every way, this looks like a normal...
16
by Ian Cutress on 6/4/2012