Transformer Book
Though the Chi series was first announced at Computex way back in June 2014, it has been a long time getting to market. ASUS is now accepting pre-orders for two models of the Chi. The T100 Chi will be the replacement for the well-received Transformer Book T100, and the T300 Chi is the flagship model. Both will be fanless designs, and include the now traditional Transformer Book keyboard dock. Starting with the T100 Chi, we get a nice update to a good design. The T100 Chi is a tablet convertible , so all of the components are in the 10.1 inch display. Speaking of the display, ASUS has went with a 16:10 ratio, with a 1920x1200 resolution. It is nice to see a few devices...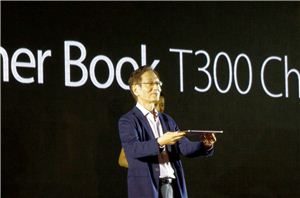 In the myriad of eight announcements from ASUS in the space of 45 minutes at their press conference, one of the new products is the Transformer Book T300 Chi...
17
by Ian Cutress on 6/2/2014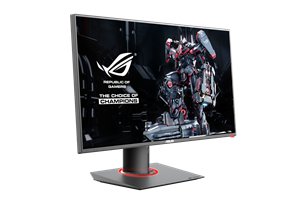 This year at the Consumer Electronics Show, ASUS are attacking mobile in more ways than one. We have bodies/editors on the ground to get hands on with all...
57
by Ian Cutress on 1/6/2014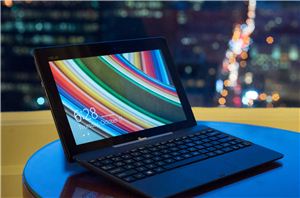 I started out our Chromebook 11 review with a reminder that we are in the midst of a netbook renaissance. Armed with better hardware, a better sense of materials/industrial...
151
by Anand Lal Shimpi on 10/18/2013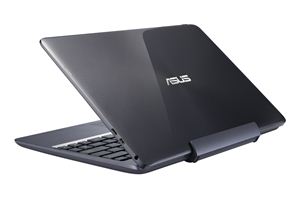 Earlier today, ASUS CEO Jerry Shen teased their first Bay Trail tablet: the T100. Today at ASUS' IDF press conference we got some more details on the tablet. The...
102
by Anand Lal Shimpi on 9/11/2013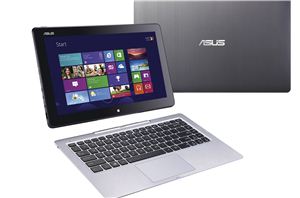 Earlier today (sorry – I'm writing these up as fast as my fingers will go!), ASUS announced their new Transformer Book Trio, a hybrid Android + Windows 8 tablet/laptop...
24
by Jarred Walton on 9/4/2013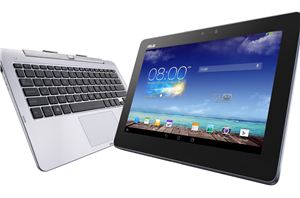 Going along with their other IFA announcements and taking more than a few elements from the Transformer tablets, up next from ASUS is the Transformer Book Trio. The idea...
19
by Jarred Walton on 9/4/2013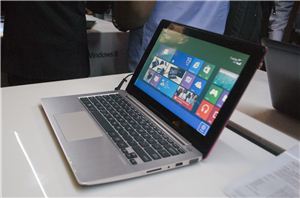 The ASUS event was exemplary when it came to tech events in one very key matter: lots of hands-on time. Plenty of devices were available, and the showcase was...
17
by Jason Inofuentes on 10/23/2012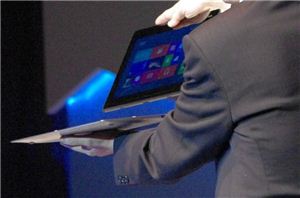 In a spate of announcements today, ASUS have shown us their latest innovations, including the new ASUS Transformer Book. In almost every way, this looks like a normal...
16
by Ian Cutress on 6/4/2012