Thunderbolt 2
As part of every CES trip, I make it a point to visit G-Technology and see what they are introducing into the DAS (direct attached storage) market. This year, there were no major announcements except for the introduction of a Type-C interface for some of their external hard drives. These are still USB 3.0 drives, as there is not much to gain by moving to a USB 3.1 interface for hard drives. However, it must be noted that these 2.5" drives are 7200 RPM ones providing that extra bit of performance compared to the 5400 RPM drives used by most vendors. G-Technology expects the 1TB version to have a MSRP of $130 when it launches in February. Coming back to the more impressive part of...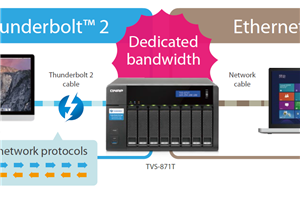 QNAP operates in SMB / SME NAS space and differentiates itself by providing consumers with plenty of choices when it comes to the hardware platform. Over the last year...
2
by Ganesh T S on 9/22/2015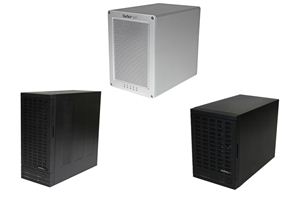 StarTech.com specializes in gadgets performing niche, yet handy functions. We have reviewed a few of their products such as the USB 3.0 to SATA IDE HDD docking station and...
4
by Ganesh T S on 2/28/2015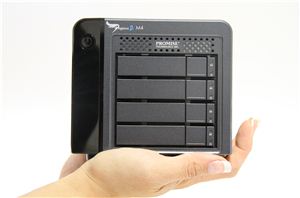 Typically multi-bay external storage devices tend to utilize 3.5" drives due to the lower cost and higher capacities. The downside, however, is that 3.5" drives are physically larger and...
39
by Kristian Vättö on 9/12/2014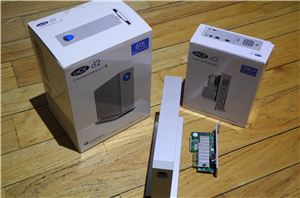 Seagate's premium storage brand, LaCie, has been introducing a wide variety of Thunderbolt 2 products since late last year. Today, we are seeing the launch of a hybrid direct-attached...
8
by Ganesh T S on 9/10/2014
Consumers dealing with multimedia workflows need to transfer large amounts of data around. Be it collecting data in the field or editing media at a workstation, the necessity for...
42
by Ganesh T S on 7/9/2014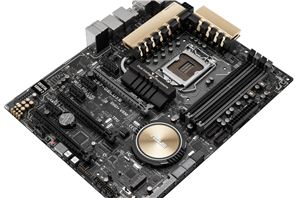 Investing in the top range motherboard should afford a few privileges. It should come with extra features, extra components in the box, and where possible the manufacturer should...
45
by Ian Cutress on 5/16/2014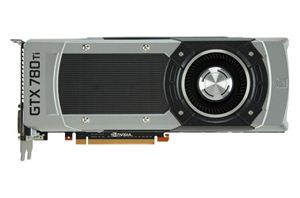 A common issue for laptop users is the lack of GPU power. Even the fastest mobile GPUs, in SLI or Crossfire cannot reach the echelons of performance of a...
72
by Kristian Vättö on 5/4/2014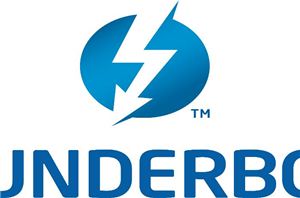 Thunderbolt is Intel's high-bandwidth, do-everything connector, designed as a potential future path for all things external to a system - displays, USB devices, external storage, PCI Express, and even...
24
by Ganesh T S on 4/11/2014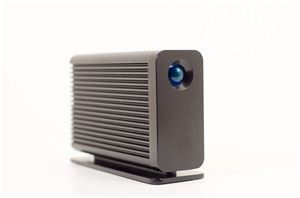 LaCie was among the first on the scene to support Intel (and Apple's) Thunderbolt specification with the Little Big Disk. The original Little Big Disk combined two 2.5" HDDs...
10
by Anand Lal Shimpi on 1/5/2014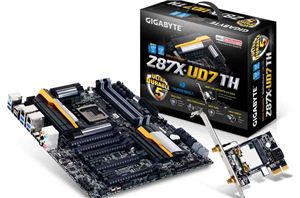 The drive for faster and more efficient interfaces, particularly those over cables, is driven by a large number of consumer devices producing and displaying higher definition content. This...
23
by Ian Cutress on 12/14/2013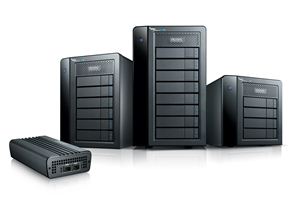 We've seen Thunderbolt products from Promise before, and we've even heard about some of their upcoming Thuderbolt 2 offerings. Today, Promise is formally announcing four upcoming Thunderbolt 2 products...
40
by Jarred Walton on 10/25/2013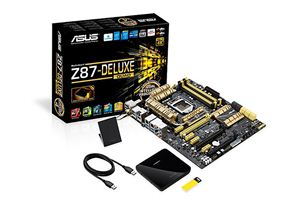 For those that might not be too familiar with the standard, Thunderbolt is Intel's high-bandwidth, do-everything connector, designed as a potential future path for all things external to a...
56
by Jarred Walton on 8/19/2013