Stylus
It is that time of year when the worlds of the smartphone and IoT ecosystems descend into Barcelona for Mobile World Congress. We're still a few days out (the show starts on Monday with press events happening during the weekend) but first out of the gate with some pre-show releases is LG, announcing the unveiling of a larger mid-range smartphone with a stylus. The LG Stylus 2 is the generation up from the G4 Stylus, with LG's aim to take what it learns on its flagships and integrate the stylus functionality for a different user experience. As with the G4 and the G3 versions, this unit is designed to cater for a larger global market than some of the high end units, with features that...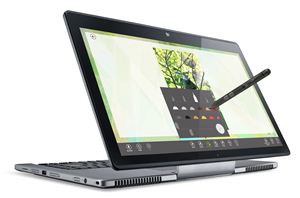 Earlier this year, we looked at Acer's R7 laptop – an interesting hybrid device that moves the keyboard forward and the touchpad back, with the idea being that you'll...
30
by Jarred Walton on 11/21/2013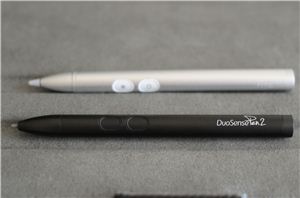 With the dawn of capacitive touch displays and the iPhone, iPad, iPod Touch, etc., some might think the day of the stylus is past. N-trig has been around since...
34
by Jarred Walton on 6/12/2013