Several weeks ago, HP announced their second Tegra 4 powered device, the HP Slatebook x2 10.1" hybrid with a 1080p display. Their first Tegra 4 device was announced back in June: the gigantic Slate21 All-In-One, also with a 1080p display. Obviously the latter targets a very different use case, but there are many users that want something smaller and more portable than even a 10.1" tablet. For those, HP is now adding two more Tegra 4 tablets to their lineup, the Slate7 Extreme (not to be mistaken with the Slate7 HD, which is not a Tegra 4 tablet) and the Slate8 Pro. We don't have full specs for either tablet, but the Slate8 will feature a 4:3 aspect ratio display, and HP claims that it...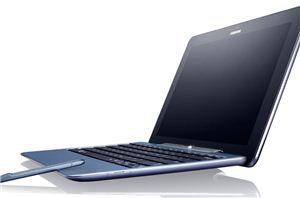 Along with their ATIV, Smartphone, and Series 9 coverage and their Galaxy Note II, Samsung has released additional details for several upcoming Windows 8 Ultrabooks and Slates. The Series...
18
by Jarred Walton on 8/31/2012
With CES 2011 upon us, we must acknowledge that 2011 could well be the "Year of the Tablet". Everyone—Motorola, Dell, HP, HTC, Acer, you name it—is releasing a tablet...
37
by Vivek Gowri on 1/4/2011