Skylake-X
MSI has announced a new Micro ATX motherboard added to the X299 lineup in the X299M Gaming Pro Carbon AC. Based on the ATX sized X299 Gaming Pro Carbon AC, it has a similar I/O cover shape as well as the painted carbon pattern on the black board. MSI states it shares nearly all features the bigger brother offers, such as multiple PCIe x16 slots for multi-GPU, the same amount of SATA ports, dual M.2 slots, and even the same 10 phase DrMOS PWM make their way onto the smaller X299M Gaming Pro Carbon AC. The X299M Gaming Pro Carbon AC supports up to 64GB of quad-channel DRAM, and using MSI's DDR4 Boost Technology should allow the board to support memory speeds up to 4200...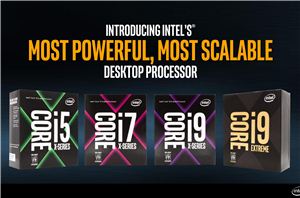 When Intel launched its new high-end desktop platform a few weeks ago, we were provided with Core-X CPUs from quad cores on the latest Kaby Lake microarchitecture, and 6/8/10...
102
by Ian Cutress on 8/7/2017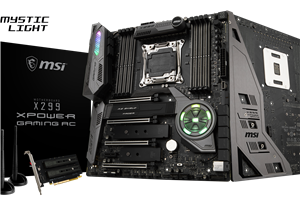 This week MSI has announced a new X299 motherboard: the MSI X299 XPOWER GAMING AC. This is designed as a flagship motherboard for MSI's X299 range, and aims to...
27
by Joe Shields on 7/12/2017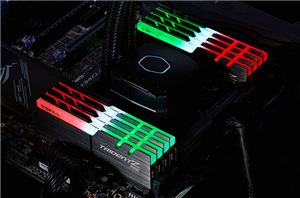 G.Skill this past week has formally announced its quad-channel memory kits designed for the latest Intel Core i7 (Skylake-X) CPUs and the Intel X299 platform. The flagship 64 GB...
11
by Anton Shilov on 6/29/2017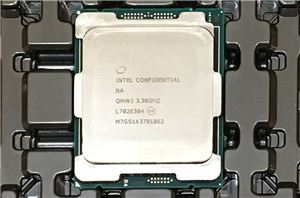 Building a PC is an experience worth having. Finding out what works with what and putting it all together is an experience, and the first time always gives a...
259
by Ian Cutress on 6/19/2017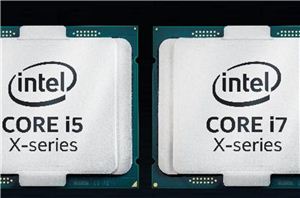 At Computex a couple of weeks ago, Intel announced its new Basin Falls platform, consisting of the X299 chipset with motherboards based on it, a pair of Kaby Lake-X...
68
by Ian Cutress on 6/13/2017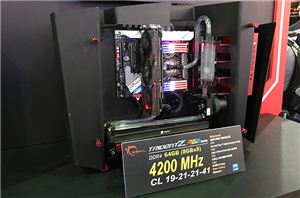 Over the course of Computex, manufacturers of memory modules and motherboards alike took to the show to showcase the latest developments in high-speed quad-channel memory configurations. Powered by Intel's...
16
by Anton Shilov on 6/9/2017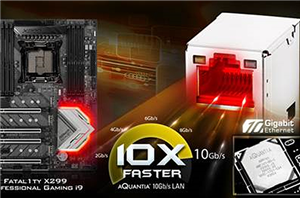 ASRock has introduced its flagship motherboard for Intel's upcoming Core X series HEDT processors. The Fatal1ty X299 Professional Gaming i9 packs about everything that that is possible, including advanced...
9
by Anton Shilov on 5/31/2017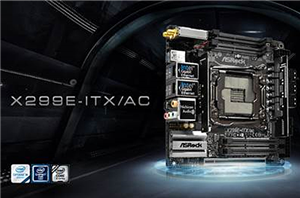 ASRock has announced one of the industry's first Mini-ITX motherboards for Intel's latest Core X processors in the LGA2066 packaging. The new X299E-ITX/ac is small, but it takes full...
23
by Anton Shilov on 5/31/2017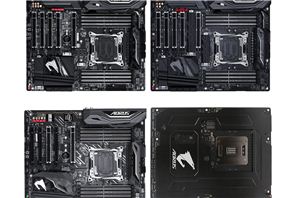 In the wake of Intel's announcement of their upcoming Skylake-X and Kaby Lake-X processors, GIGABYTE has unveiled their lineup of X299 LGA2066 motherboards. Given the fact that this is...
5
by Patrick MacMillan on 5/31/2017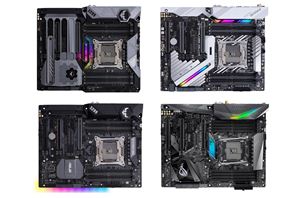 Now that details about Intel's upcoming Skylake-X LGA2066 processors have been officially announced, we can finally reveal some of the new motherboards that ASUS has designed for this new...
11
by Patrick MacMillan on 5/30/2017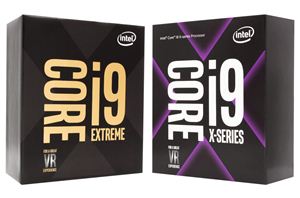 There are days in this profession in which I am surprised. The longer I stay in the technology industry, they become further and further apart. There are several reasons...
202
by Ian Cutress on 5/30/2017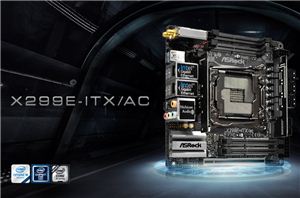 Discussion about the High-End Desktop Space this year has been unparalleled. When an age-old competitor re-entered the field, it provided new life into a somewhat dormant platform: how to...
38
by Ian Cutress on 5/30/2017