With Intel's Bay Trail platform and Silvermont Atom cores in the news for tablets, we have spotted their use in mini-ITX platforms as far pack as Computex 2013 where model numbers of Celeron Silvermont systems were on display. While these platforms are aimed at embedded systems on the desktop side, there is a small inkling that SFF PCs and AIOs will benefit too. To this extent, ECS (Elitegroup Computer Systems) has revealed their initial mini-ITX Bay Trail-D lineup, codename 'BAT-I'. The difference in designation will be the CPU name in the product: the three products will offer a Pentium J2850 (quad core, 2.4 GHz), a Celeron J1850 (quad core, 2 GHz) and a Celeron J1750 (dual core, 2.4 GHz). All systems are...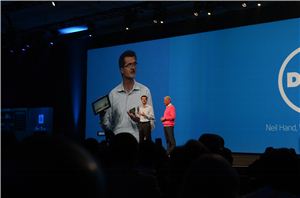 Next up is Dell's 8-inch Venue Bay Trail tablet. We don't have any specs other than screen size, but that makes two Bay Trail design wins announced at IDF...
20
by Anand Lal Shimpi on 9/11/2013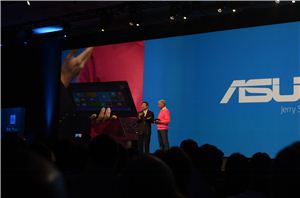 ASUS CEO Jerry Shen just pre-announced the ASUS T100, a Bay Trail 2-in-1 tablet (dockable) with up to 11 hours of battery life. Think Transformer goes Intel. I believe...
11
by Anand Lal Shimpi on 9/11/2013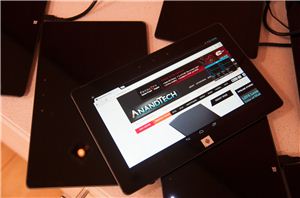 Earlier this year Intel unveiled Silvermont, its first true architectural update to Atom since its introduction in 2008. I won't rehash Silvermont's architecture here, but it's designed to be...
189
by Anand Lal Shimpi & Brian Klug on 9/11/2013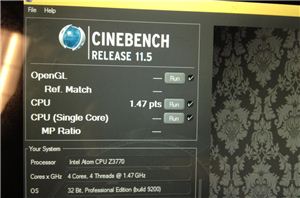 Intel's lone ranger and Principal Engineer, Francois Piednoël, published one of the first semi-official Baytrail benchmarks on his Twitter feed earlier today. The score is for the unannounced Atom...
33
by Anand Lal Shimpi on 9/4/2013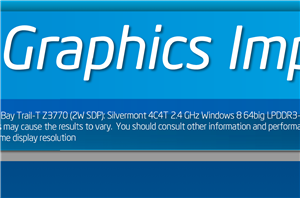 During Computex a bit of Intel news leaked out that I didn't have time to talk about. Now that I'm back in the US, it's time to play catch...
17
by Anand Lal Shimpi on 6/9/2013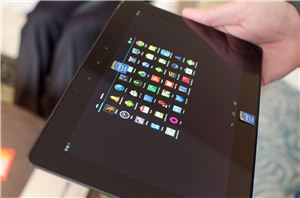 Last month Intel took the covers off its next-generation Atom microarchitecture, codename Silvermont. The first consumer implementation of Silvermont will be Bay Trail, a quad-core SoC for tablets. At...
25
by Anand Lal Shimpi on 6/6/2013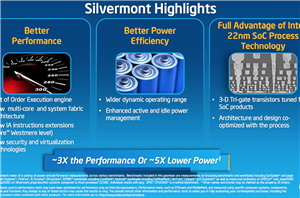 The most frustrating part about covering Intel's journey into mobile over the past five years is just how long it's taken to get here. The CPU cores used in...
174
by Anand Lal Shimpi on 5/6/2013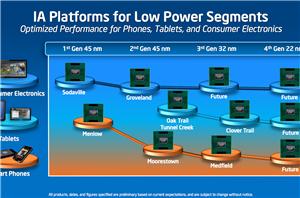 Brooke Crothers broke a very important story today - he published the name Silvermont. Atom's first incarnation came to us in 2008 as a Pentium-like dual-issue in-order microprocessor. The...
53
by Anand Lal Shimpi on 5/12/2011