SFF
The PC market has been subject to challenges over the last several years. However, gaming systems and small form-factor (SFF) PCs have weathered the storm particularly well. Many vendors have tried to combine the two, but space constraints and power concerns have ended up limiting the gaming performance of such systems. Zotac, in particular, has been very active in this space with their E-series SFF PCs. The Zotac ZBOX MAGNUS EN980 that we are reviewing today is the follow-up to last year's MAGNUS EN970 that combined a Broadwell-U CPU with a GTX 970M (rebadged as a GTX 960). The EN980's full-blown 65W Core i5-6400 Skylake desktop CPU and a no-holds barred VR-ready desktop GTX 980 coupled with an all-in-one watercooling solution seem to have...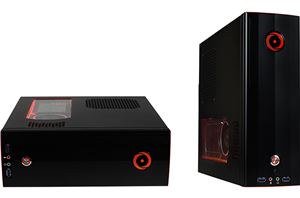 Boutique system builder Origin PC on Monday officially launched its new Chronos SFF gaming PCs. Initially announced at CES 2016, the new Chronos SFF is the latest design in...
12
by Anton Shilov on 3/7/2016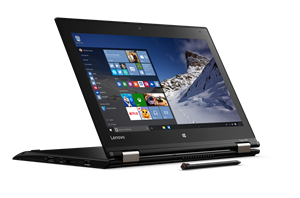 In addition to the consumer PC refresh, Lenovo is updating and relaunching some of its business devices. The ThinkPad Yoga is the prosumer level version of the Yoga series...
14
by Brett Howse on 9/2/2015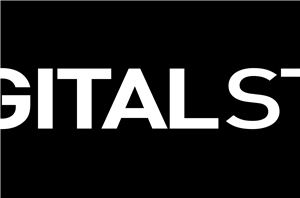 Normally when one thinks of a gaming system, a Small Form Factor (SFF) computer is not what you would expect. Gaming, especially when done with some of the top...
29
by Brett Howse on 4/2/2015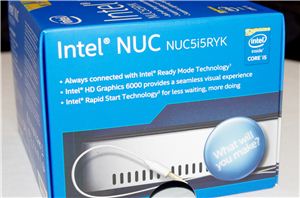 The big topic going in to CES was the launch of Broadwell-U, Intel's 14 nanometer 5th generation Core products for laptops, mini-PCs and all-in-ones, with rated TDPs of 15W...
32
by Ian Cutress on 1/12/2015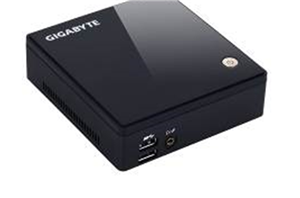 Hot on the heels of the official announcement, GIGABYTE is at the ready with their NUC like SFF PCs and implementing Broadwell-U in three different processor combinations. The BRIX...
7
by Ian Cutress on 1/5/2015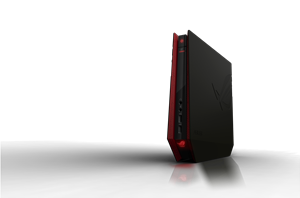 Mini-PCs are currently one of the fastest growing desktop market segments, alongside all-in-ones and other small form factor (SFF) variants. While on the full desktop side most of...
12
by Ian Cutress on 6/2/2014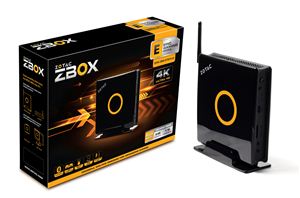 So far there have been only a few ways to get hold of an Iris Pro 5200 enabled machine. The first CPUs with these processors were in laptops, until...
24
by Ian Cutress on 3/10/2014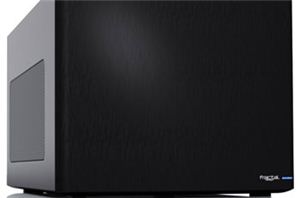 There have been many interesting developments in the small form factor market segment since our last SFF buyer's guide. Specifically, current-generation Intel Ivy Bridge CPUs and AMD Trinity APUs...
74
by Zach Throckmorton on 12/5/2012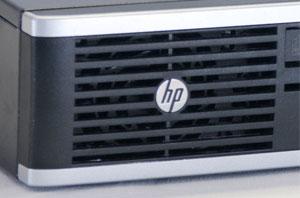 If you've been following along for a while, it should be pretty clear that around here, we're fans of doing a little computing. Awkward turns of phrase notwithstanding, we...
42
by Dustin Sklavos on 9/29/2011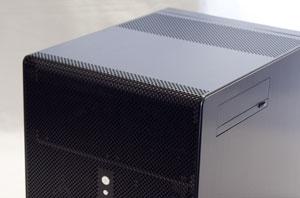 We've been wanting to get Lian Li enclosures in house for review for a while now, and we're pleased to report we finally have a contender on hand (with...
57
by Dustin Sklavos on 9/28/2011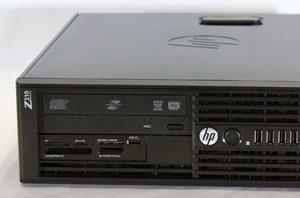 We're taking our second excursion into enterprise-class desktop territory with the kind of machine that should be of interest both to IT management and enthusiasts alike: HP's Z210 SFF...
26
by Dustin Sklavos on 8/29/2011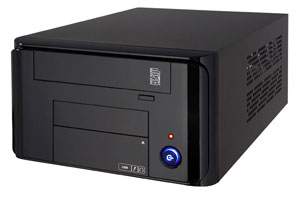 Last month our builder's guide focused on nettops: low power, less capable, physically diminutive desktop computer systems. We included a non-nettop CPU (Intel Core i3) system as a substantially...
71
by Zach Throckmorton on 5/25/2011