Western Digital's SMB / enterprise network storage lineup (the Sentinel series) has been based on the Microsoft Windows Storage Server platform. The most recent update to the Sentinel lineup was the RX4100 rackmount model. Like its desktop pedestal mount counterpart (DX4000), the RX4100 was also based on theh Intel Atom platform. Businesses looking for a network storage / server combination were not being served with these models. To gain a foothold in this niche, Western Digital is launching two S-series Sentinel models today, the DS5100 and DS6100. The DS5100 and DS6100 are ultra-compact storage units also capable of acting as the first server / primary domain controller in a SMB setting. The Xeon CPUs and ECC RAM allow SMBs to run line-of-business applications reliably without...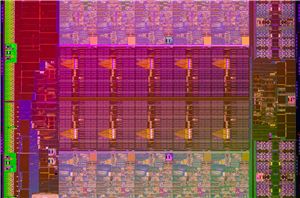 The core architecture inside the latest Xeon is typically a step behind what you find inside the latest desktop and notebook chips. A longer and more thorough validation is...
69
by Johan De Gelas on 9/17/2013

Along with the most of the consumer level X79 products being upgraded for Ivy Bridge compatibility, arguably Xeon compatibility for the server side of each motherboard manufacturer is more...
4
by Ian Cutress on 9/13/2013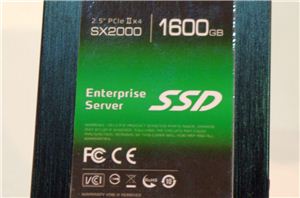 Our trip to the ADATA booth at Computex this year revealed something rather special – this 1.6 TB SSD from ADATA called the SX2000. Details of the NAND...
11
by Ian Cutress on 6/7/2013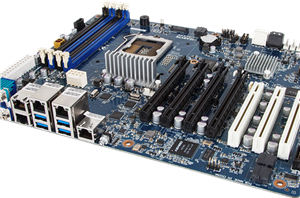 On the back of the Haswell launch a Gigabyte email dropped in our inbox regarding a pair of new single socket workstation motherboards they are launching for Haswell Xeons...
13
by Ian Cutress on 6/2/2013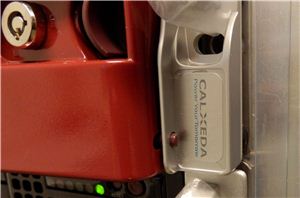 ARM based servers hold the promise of extremely low power and excellent performance per Watt ratios. It's possible to place an incredible amount of servers into a single rack—there...
99
by Johan De Gelas on 3/12/2013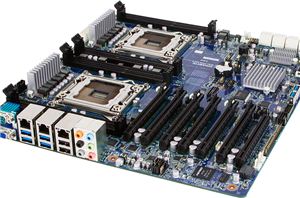 We recently reviewed a dual processor setup using the Gigabyte GA-7PESH1 and a pair of socket 2011 Xeons, with varied reactions from the point of view of a need...
13
by Ian Cutress on 1/29/2013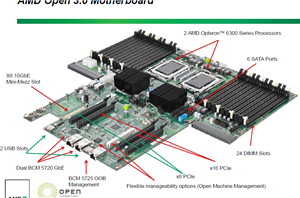 Remember our review of Facebook's first OpenCompute Server? Facebook designed a server for their own purposes, but quickly released all the specs to the community. The result was a...
10
by Johan De Gelas on 1/16/2013