The initial batch of 802.11ac routers shipped with the dated and inefficient BCM4706 (based on a 600 MHz MIPS32 CPU). Broadcom made some amends last year with the BCM4708x / BCM5301x targeting the SOHO and SMB space respectively. Today, Broadcom is introducing the StrataGX BCM5862x to satisfy the market demand for SMB storage routers. Broadcom has made some evolutionary updates to the BCM5301x in order to increase performance and simplify design. The BCM5862x supports both 16 and 32b DDR3 (compared to the 16b-only BCM5301x). The Cortex-A9 cores gain an extra 200 MHz to run at 1.2 GHz. L2 cache is doubled from 256KB to 512KB. The SoC integrates two SATA ports (to accommodate such a design, the BCM5301x had to use an external PCIe switch and...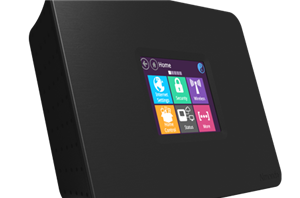 It isn't often that we write about products seeking crowd funding. We had written about ioSafe's Indiegogo campaign for the N2 NAS back in September 2012, and the review...
15
by Ganesh T S on 3/5/2013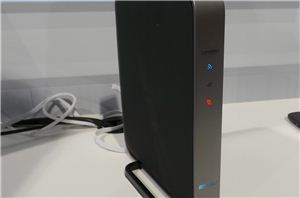 Ganesh and I dropped by Buffalo Technology at CES 2013 to get a look at their upcoming products. I'll leave most of the MiniStation NAS news to him as...
5
by Brian Klug on 1/12/2013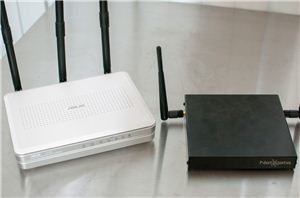 Open Source Router Spotlight A few months ago we asked a simple question - what do you use for your router, and what would you look for in a router...
45
by Brian Klug on 8/22/2012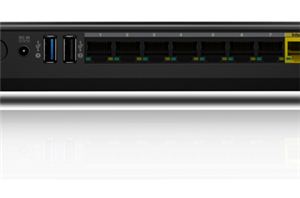 We recently had the opportunity to take a meeting with Western Digital in San Francisco, California while a good chunk of the press were out in Taipei for Computex...
25
by Dustin Sklavos on 6/14/2012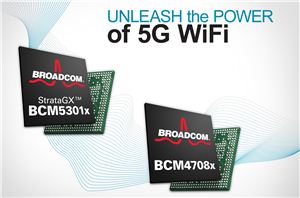 We've been talking about 802.11ac a lot lately, and today Broadcom is announcing a new family of SoCs with greater integration and performance specifically tailored to 802.11ac SMB and...
5
by Brian Klug on 6/5/2012

At the 2012 CES, we reported on one of the first public 802.11ac technology demonstrations at the Buffalo Technologies booth. Fast forward a few months, and Netgear seemed to...
11
by Ganesh T S & Brian Klug on 5/14/2012