Pentium
Many industries, both inside and outside of technology, are versed in the terminology 'cheap and cheerful'. When enthusiasts were overclocking their CPUs at the turn of the century, this was the case – taking a low cost part, such as the Celeron 300A, and adjusting one or two settings to make it run as fast as a Pentium III 450 MHz. This gave a +50% frequency boost at the lower price point, as long as one could manage the heat output. The Pentium Anniversary Edition is a small nod back to those days, and to celebrate the 20+ years of Pentium branding, Intel is now releasing a $75 overclockable dual core Haswell-derived CPU.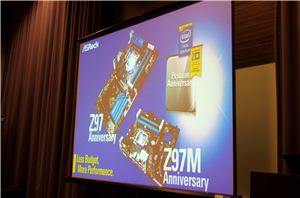 With the new overclockable Pentium processor soon coming to market, named as Pentium-AE and listed under the title 'Pentium G3258', it offers an opportunity for some low cost overclocking...
9
by Ian Cutress on 6/13/2014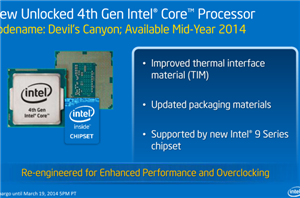 A lot of online chatter is being generated about two of Intel's upcoming processors that are oriented around overclocking. Firstly the Devil's Canyon CPU, which Intel has stated...
45
by Ian Cutress on 5/23/2014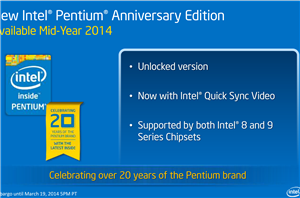 The next of Intel's enthusiast level announcements this week is more like a reach into history. For enthusiasts who were present during the Core2Duo days, it was common enough...
19
by Ian Cutress on 3/19/2014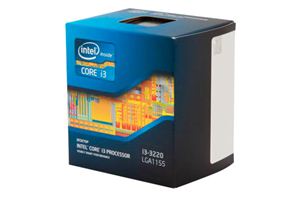 We knew the Core i3 Ivy Bridge CPUs were coming, but details on precisely when that would happen and how much they would cost were a bit harder to...
66
by Jarred Walton on 9/7/2012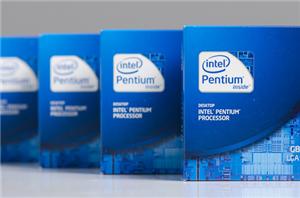 Despite abandoning Pentium as a high end brand with the 2006 release of Intel's Core 2 Duo, Intel has kept the label around for use on its value mainstream...
110
by Anand Lal Shimpi on 8/23/2011