Nearly two years ago Micron announced its first native PCIe SSD: the P320h. We finally got to review it over a year later. In the time between announcement and availability however, the market had changed considerably. The P320h still used expensive 34nm SLC NAND, while much of the enterprise PCIe market moved to MLC/eMLC/MLC-HET based solutions to deliver better cost per GB. Today, Micron fills the hole in their product stack with a PCIe SSD that uses 25nm MLC NAND: the P420m. The P420m is built on the very same controller as the P320h, with nearly identical firmware (save for changes to support the new NAND type). We're still looking at a 32-NAND-channel PCIe x8 controller, it's just hooked up to a different type of...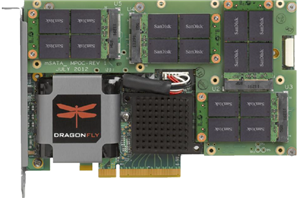 Marvell's DragonFly virtual storage accelerators have been around for close to two years. Back in April 2011, StorageReview had some hands-on time with the DragonFly storage accelerator. In August...
5
by Ganesh T S on 1/3/2013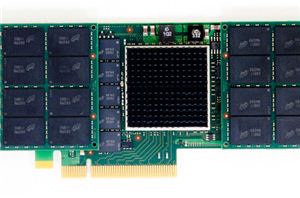 Well over a year ago Micron announced something unique in a sea of PCIe SSDs that were otherwise nothing more than SATA drives in RAID on a PCIe card...
57
by Anand Lal Shimpi on 10/15/2012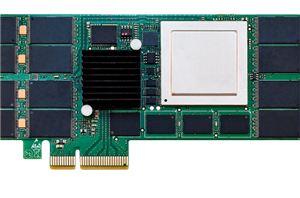 Computex is now running at full power and announcements are coming from everywhere. SanDisk just launched their latest addition to their enterprise storage portfolio: the Lightning PCIe SSA. SanDisk...
3
by Kristian Vättö on 6/4/2012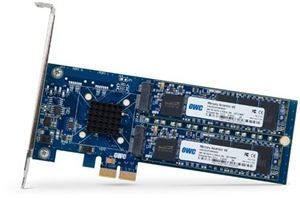 OWC has released their first PCIe SSD, the Mercury Accelsior. OWC has used SandForce controllers throughout its history in the SSD world and the Accelsior is no exception. It...
33
by Kristian Vättö on 4/18/2012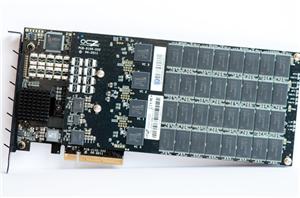 In our last SandForce SSD roundup I talked about how undesirable the consumer SSD market is, at least for those companies who don't produce their own controllers and/or NAND...
58
by Anand Lal Shimpi on 9/27/2011