G.Skill hasn't been a very visible SSD OEM lately. Like many DRAM module companies, G.Skill entered the market early around 2009 when the market was very immature and profits were high, but lately the company has more or less been on a hiatus from the market. Even though G.Skill has had an SF-2281 based Phoenix III in the lineup for quite some time, it never really did anything to push the product and a Google search yields zero reviews for that drive (at least from any major tech review outlet). However, back at Computex this year G.Skill showcased a prototype of its next generation SSD, the Phoenix Blade, and we finally got a sample that we put through our extensive testing.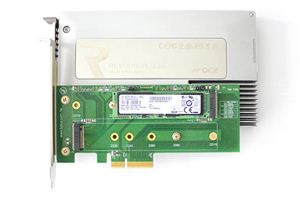 We are currently on the verge of PCIe transition. Nearly every SSD controller vendor has shown or at least talked about their upcoming PCIe designs, and the first ones...
45
by Kristian Vättö on 9/5/2014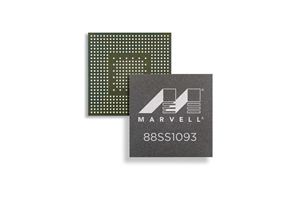 Two weeks ago Marvell announced their first PCIe SSD controller with NVMe support, named as 88SS1093. It supports PCIe 3.0 x4 interface with up to 4GB/s of bandwidth between...
23
by Kristian Vättö on 8/21/2014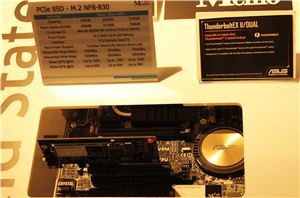 Memoright is a company that some of you might have heard of as we reviewed one of their drives back in 2011 but they have been out of the...
9
by Kristian Vättö on 6/12/2014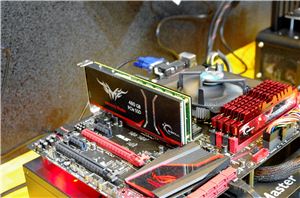 In the initial days of SSDs, G.Skill, the DRAM manufacturer, used to sell 2.5-inch SSDs. These were SATA 3 Gbps devices mostly, with the latest ones utilising SandForce...
7
by Ian Cutress on 6/11/2014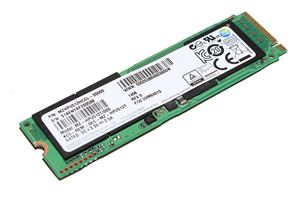 For most of the last decade, SATA has been the dominant interface in the consumer storage space. As long as hard drives were the major media for storage, SATA...
110
by Kristian Vättö on 5/15/2014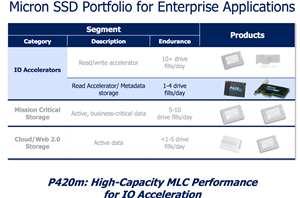 Nearly two years ago Micron announced its first native PCIe SSD: the P320h. We finally got to review it over a year later. In the time between announcement and...
5
by Anand Lal Shimpi on 5/2/2013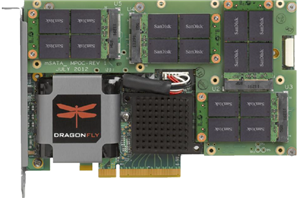 Marvell's DragonFly virtual storage accelerators have been around for close to two years. Back in April 2011, StorageReview had some hands-on time with the DragonFly storage accelerator. In August...
5
by Ganesh T S on 1/3/2013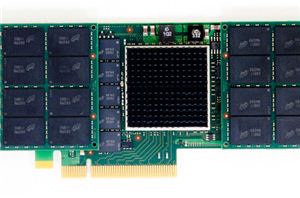 Well over a year ago Micron announced something unique in a sea of PCIe SSDs that were otherwise nothing more than SATA drives in RAID on a PCIe card...
57
by Anand Lal Shimpi on 10/15/2012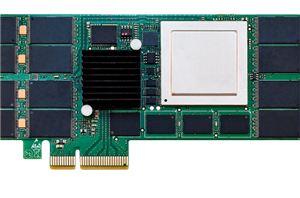 Computex is now running at full power and announcements are coming from everywhere. SanDisk just launched their latest addition to their enterprise storage portfolio: the Lightning PCIe SSA. SanDisk...
3
by Kristian Vättö on 6/4/2012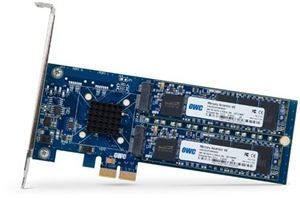 OWC has released their first PCIe SSD, the Mercury Accelsior. OWC has used SandForce controllers throughout its history in the SSD world and the Accelsior is no exception. It...
33
by Kristian Vättö on 4/18/2012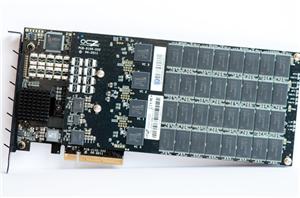 In our last SandForce SSD roundup I talked about how undesirable the consumer SSD market is, at least for those companies who don't produce their own controllers and/or NAND...
58
by Anand Lal Shimpi on 9/27/2011