The Intel NUC category has been an interesting product line to analyze, as it provides us with insights into where the traditional casual / home use desktop market might end up. This year, we have already reviewed two different NUC systems, the Intel D54250WYK and the Logic Supply Core ML320. Today, we take a look at the D54250WYKH, which is fundamentally the same as the D54250WYK, except for the presence of a 2.5" drive slot. Given that we have already looked at the performance of the platform in great detail, this mini-review will provide us an opportunity to comment on the chassis redesign for the new requirement as well as the effect of different types of storage / memory on benchmark numbers.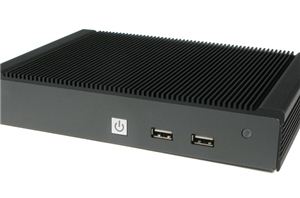 Computers with completely passive cooling systems are advantageous in many respects. These aspects turn out to be very important for many industrial applications. The low power nature of the...
31
by Ganesh T S on 4/30/2014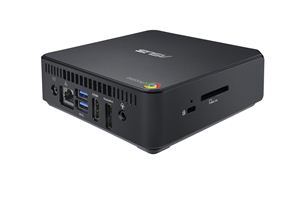 Last month ASUS announced its NUC-sized Chromebox, a small form factor affordable desktop running Google's Chrome OS. The Chromebox will be available with three different CPU options, all based...
33
by Anand Lal Shimpi on 3/7/2014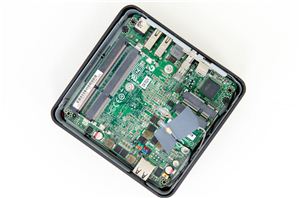 The Next Unit of Computing (NUC) from Intel is becoming a part of the PC roadmap like never before. Anand reviewed the first generation of the NUC, the...
28
by Ian Cutress on 2/20/2014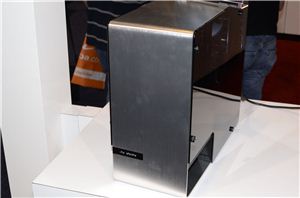 In Win perhaps isn't one of the most well-known of case manufacturers, but they've been around for a while and they have some decent budget cases. They're looking to...
2
by Jarred Walton on 1/21/2014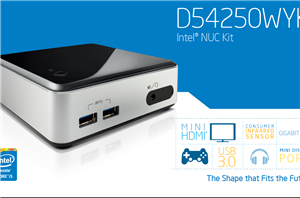 The Intel NUC category (which has been given the official tag of Ultra-Compact Form Factor PC) has been an interesting product line to analyze, as it provides us with...
106
by Ganesh T S on 1/3/2014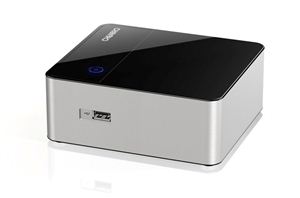 As the demand for increased CPU performance has largely plateaued during the past five or so year, Intel has looked to expand into other markets to continue supporting the...
17
by Jarred Walton on 9/10/2013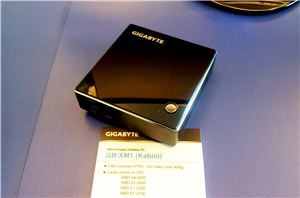 Despite Computex not officially starting yet, I am spending most of today in the Gigabyte suite. Before my booth tour I took a quick look around and a...
23
by Ian Cutress on 6/3/2013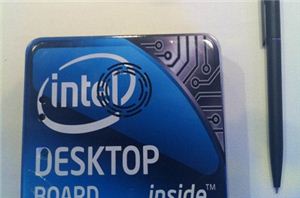 Intel has demonstrated a new form factor at PAX East and Intel's Platinum Summit. The form factor carries the name Next Unit of Computing, or simply NUC, and measures...
38
by Kristian Vättö on 5/2/2012