The price model for 27" IPS displays has been turned on its head recently by imported models from Korea that you can buy on eBay. Selling for as little as $350, these are stripped down models that lack inputs beyond DVI, have no OSD, have very minimal stands, and often have very little in the way of support. They also use A- grade panels where tolerances for stuck pixels and uniformity errors might not be as high as they are with A or A+ panels that are used in most displays. However, these panels offer a large amount of value for people that want a high-resolution display and can't afford the $650 and up that the cheapest US model, the HP ZR2740w, typically costs online...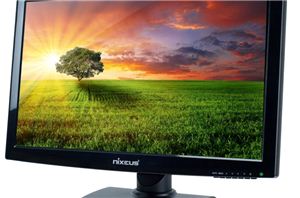 Monitors with resolutions greater than 1080p have always commanded a premium. While 1920x1200 monitors have become rare, 2560x1440 (WQHD) and 2560x1600 (WQXGA) continue to have a steady, but costly...
73
by Ganesh T S on 8/1/2012
The DMA (Digital Media Adapter) aka media streamer market has been dominated by Sigma Designs, Realtek and of late, the Intel CE 4xxx series. The low end market is...
15
by Ganesh T S on 3/11/2011